Who Is At Fault For Medical Malpractice?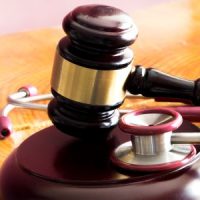 When you have suffered harm after seeking care or treatment from a health care provider, it is important to find out about your options for filing a medical malpractice claim. You should know that medical negligence commonly results in mistakes that lead to serious and deadly patient injuries. At the same time, it is essential to understand that an unexpected outcome from a medical procedure is not always an indication of medical malpractice. In some cases, injuries result from unavoidable risks associated with particular surgeries or other procedures. When you do believe a health care provider is at fault for your injuries, how can you determine fault?
Fault for medical malpractice will vary depending upon the circumstances of a patient's injury. In some cases, more than one health care provider may be liable for injuries. In short, any time a health care provider provides substandard care, that health care provider may be responsible for damages. The following are some common types of medical malpractice claims, along with information about the types of providers who may be at fault.
Fault for Medication Errors
Medication mistakes can take many different forms, and various providers could be liable. Common medical errors include those that occur when a provider prescribes the wrong medication or dosage, or when a provider prescribes a medication that will have a harmful interaction with a medicine the patient already takes that is listed in the patient's medical records. Medication mistakes can also result from errors at the pharmacy, including filling the wrong drug or wrong dosage. Providers who may be liable for medication errors include but are not limited to:
Physicians;
Nurse practitioners;
Physician's assistants;
Pharmacists; or
Health care practices or facilities employing the provider who made the error.
Fault for Surgical Errors
Surgical errors can be devastating and are often known as never events. These errors can include mistakes that result in wrong-site surgery, operating on the wrong patient, leaving a foreign object inside the patient, or incorrectly administering anesthesia. Liability for surgical errors may include, for example:
Surgeons;
Anesthesiologists;
Nurses; or
Hospitals where the surgery occurred.
In a surgical error case, the hospital is often liable in addition to the surgeon who made the mistake in performing the surgery.
Fault for Diagnostic Errors
Diagnostic errors can include delayed diagnoses, misdiagnoses, and incorrect diagnoses. Liable parties may include but are not limited to:
Primary care physicians;
Nurse practitioners;
Specialists;
Pathologists analyzing a sample; or
Laboratories where a test sample was sent.
Contact a Medical Malpractice Attorney Serving Clients in New Jersey and Pennsylvania
If you believe you or someone you love suffered injuries due to medical malpractice, you should get in touch with an experienced medical malpractice lawyer representing clients in Pennsylvania and New Jersey. You may be able to file a claim for compensation. We have a New Jersey and Pennsylvania medical malpractice lawyer serving all of New Jersey and Pennsylvania including Atlantic County, Berks County, Bucks County, Burlington County, Cape May County, Camden County, Chester County, Cumberland County, Delaware County, Gloucester County, Lehigh County, Mercer County, Middlesex County, Montgomery County, Ocean County, Philadelphia County and Salem County.
Sources:
medicalnewstoday.com/articles/248175
ahrq.gov/topics/medical-errors.html