Bridgeton New Jersey
Personal Injury & Wrongful Death Lawyer
Call me at 609-277-3166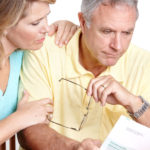 You or a loved one needlessly find yourselves being a wrongful injury or death victim due to the reckless or careless acts of another person or corporation. Then to top it off, you are now faced with the task of dealing with the insurance companies as your adversaries. People say that achieving fair compensation for your Bridgeton claim will likely depend on the lawyer you choice to represent you. As a Second Generation Trial Lawyer, I have been helping my clients for over 25 years. I work exclusively for wrongful death or injury victims and never on behalf of insurance companies. If you require a Bridgeton, New Jersey Personal Injury & Wrongful Death Lawyer, call me, Joseph Monaco, to learn how I can put my experience to work for you and your family.
Being involved in a trauma will often be life changing for you and your loved ones. However, from your initial consultation through the final resolution of your case, I will help alleviate the stress of navigating through the complexities of your case including paperwork and negotiating with the insurance companies or big corporations, who would like nothing better than to deprive you of the monetary compensation you are entitled to receive. New Jersey law allows victims to receive compensation for losses such as wage loss, medical bills, property loss and pain and suffering. Feel comfortable in knowing that I have the expertise and resources to properly investigate your claim so we will be prepared for trial, if need be. Insurance companies hire their lawyer immediately including the same day as the accident, and so should you!
Causes of Bridgeton, New Jersey Wrongful Deaths and Personal Injuries:
Auto Accidents
Truck Accidents
Slip and Falls
Industrial Accidents
Motorcycle Accidents
Defective Products
Medical Malpractice
Nursing Home Abuse
Joseph Monaco New Jersey Trial Lawyer
Call or text me, Joseph Monaco, at 609-277-3166 for a Free Consultation and information on my law firm's No Recovery, No Fee Guarantee. As a New Jersey Trial Lawyer, I have for over 25 years continued my long tradition of fighting for the underdog.