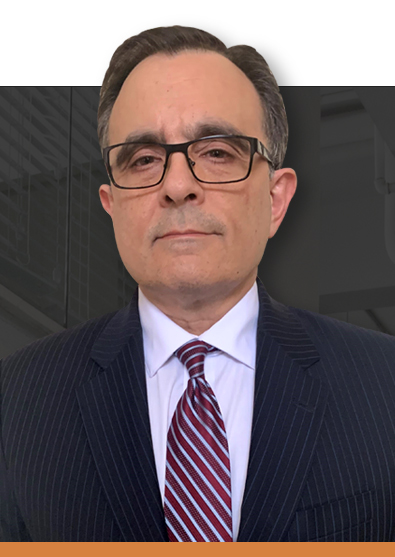 2nd Generation Personal Injury & Wrongful Death Lawyer
Pennsylvania & New Jersey Cases
I became a Second Generation Trial Lawyer by following my father, a Personal Injury and Wrongful Death Lawyer who worked hard to protect families from the hardships created when a loved one was seriously injured or killed. He fought long and hard battles in court against the big business and insurance company lawyers. With confidence and determination, I am keeping up that tradition of not being afraid to take on the big guys when a family needs someone on their side. Since graduating from Villanova Law School in 1989, I have been a trial lawyer representing individuals and their families in personal injury and wrongful death claims. I began my career in my family's personal injury law firm founded by my father. I then joined forces with prominent Philadelphia Lawyer, Donald F. Manchel, in 1997. He enabled me to fine tune my skills in handling product liability and wrongful death cases. In 2010, I kept up my family's long tradition of fighting for the under dog by joining Kane & Silverman to expand my horizons with offices in Lancaster and Philadelphia, Pennsylvania as well as Marlton, New Jersey.
Now, after 30 years of practicing law, I have decided to hang up my own shingle and start my own firm, Monaco Law, PC. I will now have the opportunity to maximize the trial skills I have developed during the last 30 years to best serve my clients. Call or text me at 215-546-3166 or 609-277-3166 for a free consultation.
For over 30 years, I have been trying jury trials in Pennsylvania and New Jersey as lead counsel. I also handle arbitrations and mediations when doing so is in the best interests of my clients. The decision to hire a lawyer is one of the most important decisions someone will have to make during his or her lifetime. It is also one of the most difficult decisions for someone who has never faced a sudden, unexpected tragedy. After all, most people, fortunately, never encounter a need for a lawyer. When the need arises, however, the biggest question will be whether you are making the correct choice in finding a lawyer. I am confident if you give me the opportunity to be your Personal Injury or Wrongful Death Lawyer for your PA or NJ case, that you will at the end of your claim, be thankful that you made the wise decision in hiring me.
Make the Smart Choice: Second Generation Trial Lawyer
Joseph Monaco Wrongful Death and Personal Injury Lawyer