Galloway Township New Jersey Personal Injury Lawyer
Call or text me at 609-277-3166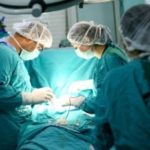 You have come across this page because you need a personal injury or wrongful death trial lawyer in Galloway Township, New Jersey. As a Second Generation Trial Lawyer, my goal is to serve and represent injury victims or families of wrongful death victims. I have been serving injury victims and their families in Atlantic County for over 25 years. I know you or a loved one has questions that need to be answered. You never wanted to be in this position but now you must move forward to protect your family's financial well-being. Call me, Joseph Monaco, to learn how I can protect your rights and help you receive the fair and just monetary compensation you deserve.
Areas of Practice in Galloway Township New Jersey
Slip and fall accidents
Medical malpractice
Nursing home abuse
Auto accidents
Motorcycle crashes
Trucking accidents
Wrongful death
Construction accidents
Joseph Monaco
New Jersey Trial Lawyer
Give me, Joseph Monaco, a call or text today at 609-277-3166 for a FREE consultation and the No Recovery, No Fee Guarantee. As a New Jersey Trial Lawyer, I strive to continue my long tradition of fighting for the underdog against big insurance companies. Premises Liability, Car Accidents.