4 Elements Needed For A Strong Medical Malpractice Claim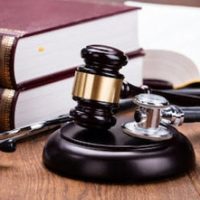 Medical mistakes are so common that they come in as number three as the leading causes of death throughout the United States. According to a Johns Hopkins study, there are at least 250,000 deaths and more each year because of medical malpractice incidents in the U.S.
If, after seeing a medical provider, you suffered harm, and you believe it was because of a failure on the part of your provider, you may be owed compensation for your harm. A medical malpractice claim may be the right approach for you to accomplish this. Due to the many difficulties and complexities that come with medical malpractice suits, it is best to consult with an attorney to assist you throughout the process. The experienced and knowledgeable South Jersey medical malpractice lawyer at Monaco Law PC can help you with your claim.
What Is Necessary for a Successful Medical Malpractice Claim
It can be devastating to deal with injuries and ailments in the aftermath of a medical malpractice incident. Wondering how it happened and who was responsible is only natural. Figuring out where to start and who is liable is something that can be confusing for many patients. Medical malpractice attorneys can offer invaluable support and guidance with this.
Several parties could make medical mistakes that harm patients. Doctors, facility staff, pharmacists, anesthesiologists, or any medical provider or entity that is negligent and results in a patient suffering injuries or death can all be liable and included in a medical malpractice claim.
Injured victims need to know that medical malpractice claims are some of the toughest personal injury suits to pursue and win. Though, when a strong case exists, the majority will settle without having to go to court. Where a settlement cannot be reached, then going to court will be the next step.
It is essential to have a chance of winning your claim that you can prove the following four elements are true:
There was a duty of care owed to you.
There was a breach of the duty of care you were owed.
The violation of the duty of care caused your injuries.
You suffered damages or losses.
Due to the difficulties that come with medical malpractice litigation, it is essential to have experienced legal representation on your side. You may be owed considerable financial compensation for the losses you suffered. Your attorney will not only be able to value your claim but also fight on your behalf to ensure you are treated fairly and obtain the total compensation that you are entitled to.
Speak to a South Jersey Medical Malpractice Lawyer Today
After a potential medical malpractice event, please call the New Jersey medical malpractice attorney at Monaco Law PC today to schedule a free consultation at (609) 277-3166 for our New Jersey office and (215) 546-3166 for our office in Pennsylvania.
We are a New Jersey and Pennsylvania personal injury law firm serving Atlantic County, Burlington County, Cape May County, Camden County, Cumberland County, Gloucester County, Mercer County, Middlesex County, Ocean County, Salem County, and all of South Jersey.
Source:
hub.jhu.edu/2016/05/03/medical-errors-third-leading-cause-of-death/