Common Types Of Medical Errors In Pennsylvania And New Jersey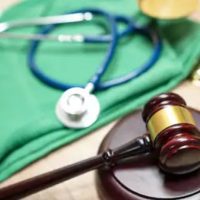 Were you recently injured after visiting a health care provider, or did you suffer harm because of a health care provider's mistake? Medical errors can result in serious and deadly patient injuries, and it is important for patients and their families to know how to seek compensation and what types of mistakes are most common. In Pennsylvania and New Jersey, there are many different kinds of medical errors that can cause patient harm and can give rise to medical malpractice claims. The Agency for Healthcare Research and Quality (AHRQ) and the Academy of Managed Care Pharmacy (AMCP) provide information about some of the most frequently reported medical mistakes, and we want to discuss those with you.
Surgical Errors 
Surgical errors are some of the most serious types of medical mistakes, and they are commonly referred to as "never events," according to the AHRQ. The AHRQ explains that surgical mistakes are often described as never events because they should never have happened. These types of errors can include, but for example, mistakes like:
Operating on the wrong patient;
Operating on the wrong part of the patient's body, known as wrong-site surgery; or
Leaving a medical device or item inside a patient after a surgical procedure, such as a sponge or towel.
The surgeon who makes a surgical error is often liable, but the facility where the surgical error occurred may also bear responsibility for the patient's injury.
Medication Mistakes 
Medication mistakes can take so many different forms, and many kinds of providers can be responsible. Some of the most common types of medication errors include:
Prescribing the wrong drug;
Prescribing the incorrect dosage of a drug;
Filling the wrong drug at the pharmacy;
Filling the wrong dosage of the drug at the pharmacy; or
Prescribing a medication that will have a harmful interaction with the patient's current medication list.
Diagnostic Errors 
Diagnostic errors are any type of mistake that occur when a patient is seeking a diagnosis, and may include a missed diagnosis, a misdiagnosis, or a delayed diagnosis.
Birth Injuries and Medical Mistakes 
Various kinds of health care providers errors can occur during pregnancy or during labor and delivery that can result in serious and life-threatening injuries to the mother or the baby. Common mistakes include but are not limited to:
Failure to diagnose an infection during pregnancy;
Failure to identify certain risk factors during a pregnancy and to take appropriate actions;
Improper use of forceps or other tools during labor and delivery;
Failure to order an emergency cesarean section (c-section); or
Unnecessarily ordering an emergency cesarean section.
Depending upon the circumstances, one or more parties could be liable for birth injuries. Commonly, OB-GYNs can be liable, as can nurse practitioners or physician assistants. In some cases, the hospital or other facility where the injury occurred could also be liable.
Contact a Medical Malpractice Attorney in Pennsylvania and New Jersey 
If you or someone you love experienced a serious injury after seeking health care, and you believe the harm resulted from a medical mistake, you should get in touch with a lawyer who can help. An experienced New Jersey and Pennsylvania medical malpractice lawyer at Monaco Law PC can speak with you today. Joseph Monaco is a New Jersey and Pennsylvania personal injury lawyer serving Atlantic County, Burlington County, Cape May County, Camden County, Cumberland County, Gloucester County, Mercer County, Middlesex County, Ocean County, Salem County and all of South Jersey.
Sources:
ahrq.gov/topics/medical-errors.html
amcp.org/about/managed-care-pharmacy-101/concepts-managed-care-pharmacy/medication-errors