Is It Hard To Win A Medical Malpractice Claim?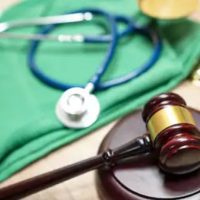 Medical malpractice is not something that rarely happens in the United States. It happens much more than the average American would believe. It is typically the understanding that when you go to the doctor, or you are scheduled to have a medical procedure done, it will be done by a responsible and ethical professional who will make sure that there is nothing they do that would cause harm to their patient. While there are many excellent, caring, and proficient doctors out there, there are also some medical professionals that are negligent in how they care for their patients.
Suppose you suspect that your injuries and physical bodily harm were the result of medical negligence. In that case, it is critical that you speak to an attorney to learn more about what your rights are and what you might be able to do in that situation. You may have a case to make to file a medical malpractice claim, and if you do, you could be entitled to financial compensation for your losses.
The South Jersey medical malpractice attorney at Monaco Law PC can meet with you to discuss your medical malpractice experience and determine if it is in your best interest to file a claim.
The Difficulties with Medical Malpractice Claims 
One of the most common questions, when an injured person decides to file an injury claim, is whether they will be able to win. This is an obvious and understandable question as why take on a legal challenge that has little to no chance of securing compensation?
Any personal injury claim can be difficult to work through. Every victim's story is unique. Unintentional injury situations can be straightforward but can also be convoluted and complicated. Car accidents, slip and fall incidents, motorcycle accidents, and medical malpractice are all types of personal injury events that can happen and warrant a claim being filed.
Of all the types of personal injury claims that are filed, medical malpractice is some of the most difficult for victims to win. There is a high standard to determine whether a bad outcome is one from negligence or not. This is because any type of medical procedure or intervention could have an adverse outcome, but that does not necessarily mean that the medical provider's actions were negligent and that they are liable to a patient.
Physicians are expected to provide a level of medical care to patients that is reasonable and consistent with what other similar medical professionals would in the same situation. When they deviate from this standard, this may be negligence.
Medical providers should expect to face a medical malpractice claim at least once, if not more, in their careers. The American Medical Association cites that one in three providers will face at least one lawsuit at some point during their time practicing.
The statistics show that for the vast majority of medical malpractice cases that go to trial, the physician wins. Despite this, many cases do not even go to court and instead settle outside of court. When patients suffer serious injuries as a result of medical negligence, the statistics should not intimidate a victim from seeking justice and securing the compensation they need for their damages.
Speak to a New Jersey Medical Malpractice Attorney Today 
For assistance with a medical malpractice claim, you want an experienced and seasoned legal professional on your side. The South Jersey medical malpractice lawyer at Monaco Law PC can be reached by calling (609) 277-3166 for our New Jersey office and (215) 546-3166 for our office in Pennsylvania.
We are a New Jersey and Pennsylvania medical malpractice law firm serving Atlantic County, Burlington County, Cape May County, Camden County, Cumberland County, Gloucester County, Mercer County, Middlesex County, Ocean County, Salem County, and all of South Jersey.
Source:
ncbi.nlm.nih.gov/books/NBK470573/