How to Win Your Medical Malpractice Case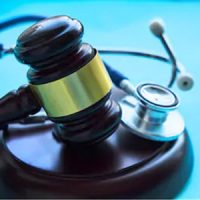 Medical malpractice occurs when a medical professional is negligent with their care and they harm their patient. It is something that happens often throughout the United States. According to the American Medical Association, as many as one in three clinicians will face a legal suit against them at least one time while they are actively practicing medicine. And, even though most doctors win their cases in court with eight out of 10 medical malpractice cases that go to trial being decided in favor of the doctor, avoiding court is usually the goal. This is because a doctor who can resolve a dispute against them without going to court helps them avoid the potential judgment of liability which can be incredibly damaging to their career. Not to mention, the extensive time and effort, and the cost that comes with a trial.
Medical malpractice cases are some of the hardest to win. It is essential that certain elements must be met to secure financial compensation for one's damages. But, obtaining fair compensation is not impossible, especially with the help of an experienced attorney who understands what is needed to win these challenging legal disputes. If you have been harmed by the mistakes of your doctor, then you can have your case reviewed by a South Jersey medical malpractice attorney at Monaco Law PC.
What Makes a Successful Medical Malpractice Claim? 
The medical malpractice claims that have the highest success rates must have robust evidence and show the following:
There was an established relationship between the medical professional and the patient. In other words, you were being seen by a medical professional and they were providing their services to you. Usually, before you meet with a doctor you fill out paperwork and this documentation can speak to the existence of a relationship.
The medical provider had to abide by a certain standard of care when treating you.
The medical provider breached the agreement they had with you to provide you with that standard of care.
You suffered physical bodily harm as a result of the sub-par medical treatment you received and the violated duty of care by the medical provider.
You sustained damages as a result of the violation of the duty of care to you and your physical bodily harm. Damages may be the additional cost of medical treatment to remedy the harm that was done to you. Maybe you were unable to work due to the injuries the medical provider caused you and as a result, you were unable to earn money. The loss of income could also be a compensable damage in a medical malpractice claim.
Speak to a South Jersey Medical Malpractice Lawyer Today 
After a medical procedure, having pain and a prolonged healing time is common and not always a consequence of malpractice. Not every outcome of a medical procedure, even those that do not render the intended results, is medical malpractice. Medical malpractice, or specifically, clinician error is challenging to demonstrate which is why it can be advantageous to work with an attorney who understands how to identify malpractice and gather the evidence to prove it.
Medical malpractice does happen and if you were the victim of malpractice, please contact our South Jersey personal injury lawyer at Monaco Law PC. You are welcome to call (609) 277-3166 for our New Jersey office and (215) 546-3166 for our office in Pennsylvania.
We are a New Jersey and Pennsylvania medical malpractice law firm serving Atlantic County, Burlington County, Cape May County, Camden County, Cumberland County, Gloucester County, Mercer County, Middlesex County, Ocean County, Salem County, and all of South Jersey.