Top Signs of Road Rage To Be Aware Of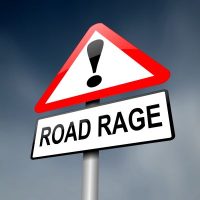 Aggressive driving is incredibly dangerous to everyone on the road. Also labeled "road rage" when a driver is driving their car in a belligerent and unsafe manner, it is usually advised to stay far away from them. It is better not to engage with this type of person because the heightened emotional state the individual is in can make their behavior unpredictable. They have the potential to cause serious harm to drivers and pedestrians alike.
It is not only unsafe to drive aggressively but it can also be unlawful. And if law enforcement identifies a road rage driver, they will likely go after them and pull them over. However, traffic cops are not always going to be there and catch every aggressive driver which means that it is very possible you could be confronted with this type of driver while you are out. Even though it is best to move out of their way and keep your distance, sometimes they come up on you so fast that you do not have time to make adjustments and they can cause an accident.
If you were harmed in a car accident in New Jersey, you need aggressive and skilled legal representation on your behalf investigating your case and building a strong claim for financial compensation on your behalf. The South Jersey car accident attorney at Monaco Law PC can help you after a crash. You are welcome to reach out to the automobile accident lawyer at Monaco Law PC today.
Look Out for These Signs of Road Rage  
When you spot a driver behaving erratically and appearing hostile, then do what you can to move away from them and keep yourself safe. Some of the most common behaviors that road rage drivers exhibit include the following:
The driver tailgates you or other cars, that is, they are driving very close to the back of a car.
A driver is weaving in and out of traffic at a fast pace.
The driver is driving excessively fast with speeds much higher than the speed limit.
The driver appears to be agitated and is yelling or making hand gestures that are hostile.
The driver is following a specific vehicle and trying to initiate a confrontation or is combatively honking their horn.
Everyone has those days where they aren't feeling great and dealing with traffic and road conditions could make them feel worse. But, even though you may be in a hurry to get to your destination or you are just in a bad mood that does not mean you should operate your vehicle aggressively. Doing so is unsafe and unlawful.
If you are hurt by a road rage driver that has caused your car accident, do not delay in reaching out to an attorney for support.
Speak to a South Jersey Car Accident Lawyer Today 
For help filing a claim for compensation against a road rage driver, please contact our South Jersey personal injury lawyer at Monaco Law PC. You are welcome to call (609) 277-3166 for our New Jersey office and (215) 546-3166 for our office in Pennsylvania.
We are a New Jersey and Pennsylvania car accident law firm serving Atlantic County, Burlington County, Cape May County, Camden County, Cumberland County, Gloucester County, Mercer County, Middlesex County, Ocean County, Salem County, and all of South Jersey.
Source:
one.nhtsa.gov/people/injury/research/aggdrivingenf/pages/introduction.html