Who Can I Sue After A Truck Accident?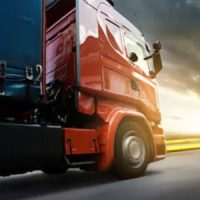 Determining liability after a truck accident in New Jersey or Pennsylvania can sometimes be complicated since more than one party may be at fault. The Federal Motor Carrier Safety Administration (FMCSA) conducts a regular large truck crash causation study that reveals some of the major causes of 18-wheeler and big-rig accidents in the U.S., and other factors that play a role in collisions. Determining liability, and who you can sue after a truck accident, will require you to determine the cause of the truck collision in which you or a loved one sustained injuries. Often, more than one party can be named as a defendant in a truck accident lawsuit in New Jersey or Pennsylvania. A New Jersey and Pennsylvania trucking accident attorney can evaluate your case and assist you with this process. In the meantime, the following are some of the parties who could be responsible for damages in a trucking accident claim.
Negligent Truck Driver 
Negligent truck drivers are often at fault for trucking crashes. Truck driver negligence often involves drowsy driving, distracted driving, aggressive driving, intoxicated driving, or a combination.
Employer of the Truck Driver 
Under the doctrine of respondeat superior, the employer of a negligent truck driver can be liable for injuries that result from the employee's negligence. Typically, employers have deeper pockets than truck drivers, which means naming an employer in a lawsuit can allow a plaintiff to obtain fuller compensation for their losses.
Negligent Mechanic
 If a mechanic's negligence caused the trucking accident, such as by failing to properly service a truck's brakes or to properly replace tires, the mechanic shop could be responsible for damages.
Company That Loaded the Trailer 
Improper loading is a common cause of trucking accidents since overloading a trailer or improperly loading a trailer such that the weight of the cargo is unevenly distributed can result in a serious or deadly accident. When improper loading causes a crash, the person or people who loaded the truck could be liable, or the company in general responsible for loading the cargo could be liable. As we noted above with employers of negligent truck drivers, employers of negligent cargo loaders may be responsible for an employee's negligence.
Maker of a Defective Truck Part 
Sometimes large truck crashes result from defects, such as defective brakes or defective tires. When a crash is caused by a defect, the designer, manufacturer, or retailer of the truck or its defective part could be liable for injuries from a collision.
Contact a New Jersey and Pennsylvania Trucking Accident Lawyer 
Truck accidents are often devastating, especially when the collision involves a smaller passenger vehicle. If you or someone you love sustained serious or deadly injuries in a truck accident, it is critical to seek advice from a New Jersey and Pennsylvania truck accident attorney at Monaco Law PC about determining liability and filing a claim against one or more at-fault parties. Joseph Monaco is a New Jersey and Pennsylvania personal injury lawyer serving Atlantic County, Burlington County, Cape May County, Camden County, Cumberland County, Gloucester County, Mercer County, Middlesex County, Ocean County, Salem County and all of South Jersey.
Source:
fmcsa.dot.gov/research-and-analysis/research/large-truck-crash-causation-study