Medicaid Liens
Medicaid Liens in Personal Injury Cases
Joseph Monaco, Pennsylvania & New Jersey
Wrongful Death & Injury Trial Lawyer
Call or text 609-277-3166 in New Jersey or 215-546-3166, in Pennsylvania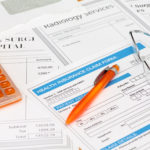 A major issue encountered in many personal injury cases is determining whether the injured victim is obligated to pay out of his or her settlement or award a lien asserted by a health insurance company including Medicaid or Medicare. This can be very troubling when there is not enough insurance coverage to compensate the victim fully. The issues involved are often complex and contingent upon the entity asserting the lien. Medicaid liens are difficult to address because of the lack of uniformity from state to state. Although Medicaid is a federal program, each state creates its own laws to govern the program for its citizens. However, the states are not free to administer the program in a way that would conflict with federal laws.
Recently, the US Supreme Court addressed a Medicaid lien under North Carolina Medicaid laws in Wos v. E.M.A., 133 S.Ct. 1391 (2013). The issue before the Court was whether North Carolina could arbitrarily set a formula for every case that 1/3 of a beneficiary's personal injury recovery had to be used to reimburse Medicaid for medical payments it made on behalf of the beneficiary. The US Supreme Court ruled that this hard fast rule violated applicable federal laws including a prior decision of the US Supreme Court, Arkansas Dept. of Health and Human Servs. v. Ahlborn, 547 U. S. 268, 284 (2006). The US Supreme Court ruled that a good faith analysis must be performed on a case by case basis to determine what elements of damages the personal injury settlement funds represent. For example, portions of the money could be for future medical expenses, past and future pain and suffering, past and future lost wages or disfigurement. Given such, it would be unfair to pay a Medicaid lien disproportionately if other elements of damages are just as or more significant than the amount of past medical bills paid by Medicaid.
I am a Wrongful Death and Personal Injury Lawyer licensed to practice law in Pennsylvania and New Jersey, and although this case deals with North Carolina's Medicaid laws, I have seen the same issue arise quite often, particularly in the Philadelphia office of the Pennsylvania Department of Human Services. If you encounter this issue in your personal injury case, please call or text 609-277-3166 in New Jersey or 215-546-3166, in Pennsylvania for a Free Consultation.
Published 6/07/2014