Can You Sue SEPTA Following A Slip And Fall Accident On Public Transit?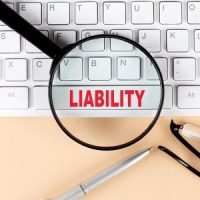 Slip and fall injuries are an everyday occurrence. In most cases, a property owner can be held liable when their negligence in maintaining their premises leads to a slip and fall. But if your accident occurs while taking public transit, a whole different set of rules apply.
For example, if you are injured in a slip and fall while using SEPTA, you need to be aware of a special state law called the Pennsylvania Sovereign Immunity Act (PSIA). This law requires slip and fall victims to follow special procedures just to get their case heard in court. And even when victims do successfully sue SEPTA, their ability to recover damages is more limited than it would have been against a private property owner.
How Pennsylvania's Sovereign Immunity Act Affects Your Rights
"Sovereign immunity" is an old English legal concept that was later incorporated into U.S. law. It basically means you cannot sue the king–or in this case, the Commonwealth of Pennsylvania–without its consent. The PSIA waives the sovereign immunity of the Commonwealth and its subdivisions, including SEPTA, in certain cases. Some of the relevant exceptions include:
accidents caused by the use of a SEPTA-owned motor vehicle, including a train;
slip and fall accidents that occur on any SEPTA-owned property;
damage caused by potholes or similar dangerous conditions on public roads;
injuries caused by personal property or animals under the Commonwealth's control, such as an attack by a police dog; and
medical malpractice committed by a health care worker employed by the Commonwealth who treats accident victims.
Before filing a personal injury lawsuit under the PSIA, the accident victim must first send a written notice of claim to the relevant agency, such as SEPTA, and the Pennsylvania Attorney General within six months of the injury. This notice must provide basic information about the claimant, the accident, and the amount sought. If the victim fails to reach a settlement of their claim during this process, they can then file a lawsuit.
But unlike personal injury claims against private parties, PSIA limits the type and amount of damages available in claims against agencies like SEPTA to the following:
medical and dental expenses;
past loss of income;
future loss of earning capacity;
pain and suffering;
loss of consortium; and
in certain cases, property damage.
In addition, SEPTA cannot be held liable for more than $250,000 in total damages per victim or more than $1 million in total damages for an accident where there are multiple victims.
Speak to a SEPTA Slip and Fall Accident Lawyer Today
A slip and fall accident while using public transit can leave you with serious injuries and a stack of medical bills to deal with as you recover. Dealing with the intricacies of filing a claim against SEPTA and dealing with sovereign immunity should be the last thing you need to worry about. So let us worry instead.
The personal injury lawyers at Monaco Law PC can review your case and advise you on the best course of action for seeking compensation from SEPTA or other potentially liable parties. Contact us today to schedule a consultation. We are New Jersey and Pennsylvania personal injury lawyers serving Atlantic County, Burlington County, Cape May County, Camden County, Cumberland County, Gloucester County, Mercer County, Middlesex County, Ocean County, Salem County and all of South Jersey.
Source:
legis.state.pa.us/WU01/LI/LI/CT/HTM/42/00.085..HTM