Who Is Liable For Passenger Injuries On A Motorcycle In A Crash?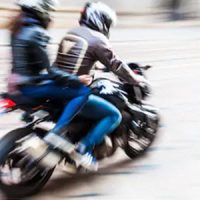 Motorcycle accidents can be catastrophic, especially for individuals riding on a motorcycle. And while drivers of motorcycles can be injured in a crash, if they have passengers on their motorcycle, these individuals, too, can sustain physical bodily harm. For passengers, the question of who is liable for their harm can be a tricky question, and there may be several possibilities. It all comes down to the details of the crash, and each motorcycle accident is different.
When a motorcycle accident happens, there is a good chance anyone who was on the motorcycle sustained some type of injury. Consulting with an attorney is critical after a motorcycle accident because victims with serious injuries could be entitled to significant financial compensation.
In New Jersey, the South Jersey motorcycle accident injury attorney at Monaco Law PC can evaluate your accident situation and advise if filing a claim makes sense and what it could be worth.
Who Is Responsible for Passenger Injuries on a Motorcycle?
There are different parties that may be liable for paying for the damages that a passenger on a motorcycle suffered. These include:
The Driver of Another Vehicle
If another driver in a car is responsible for causing the crash, then the passenger on a motorcycle that was injured can file a claim against this party. In situations where more than one car caused the crash, a passenger may be able to file a claim against all of the negligent drivers.
The Driver of the Motorcycle
Suppose the driver of the motorcycle was negligent with their behavior operating their motorcycle, and this is why the crash happened. In that case, passengers can file a suit against this party for compensation.
 Motorcycle Manufacturer
If the motorcycle was defective or there was some type of issue with it that happened at the manufacturing facility where the bike was made, the manufacturer could be liable to pay damages.
A Motorcycle Mechanic
When a motorcycle was taken to a mechanic to have work done, and the repairs or maintenance were not done correctly, the mechanic could be liable for damages.
Your Automobile Insurance Coverage
In situations where a liable party that hits your motorcycle flees the scene or when a hit-and-run happens, it may be necessary to use your own policy for compensation. This is if you have the additional uninsured insurance coverage.
As detailed above, there are several parties that may be liable for paying a passenger on a motorcycle who was injured in a crash the damages that were suffered. However, if it can be determined that a passenger was 50% or more responsible for causing the collision, then it may be impossible for a passenger to obtain compensation at all.
 Speak to a New Jersey Motorcycle Accident Injury Attorney Today
Passengers in motorcycle accidents can suffer substantial physical bodily harm and may be entitled to compensation. For more information, the New Jersey motorcycle accident injury attorney at Monaco Law PC can assist you with a claim. Call today at (609) 277-3166 for our New Jersey office and (215) 546-3166 for our office in Pennsylvania.
We are a New Jersey and Pennsylvania motorcycle accident injury law firm serving Atlantic County, Burlington County, Cape May County, Camden County, Cumberland County, Gloucester County, Mercer County, Middlesex County, Ocean County, Salem County, and all of South Jersey.
Source:
crashstats.nhtsa.dot.gov/Api/Public/ViewPublication/813306