5 Most Common Motorcycle Accident Injuries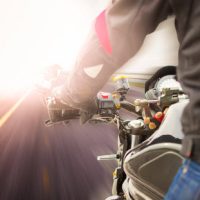 If you are among the many people who think there is nothing better than taking your motorcycle out on a nice day for a ride then you are not alone. There are many people like you. Motorcycle riding is very popular, and in 2021, there were just under 10 million registered motorcycles throughout the United States.
Despite their growing popularity, motorcycles are still some of the most dangerous ways to travel on the roads. According to the National Highway Traffic Safety Administration (NHTSA), the total number of motorcyclists that died in a crash in 2021 was 5,932, which accounted for 14% of all traffic fatalities that year. The risk of dying in a motorcycle crash is high due to riders' limited protection. When motorcycle accidents are not fatal, drivers and passengers often suffer serious injuries that may never heal and be a permanent impairment.
If you were injured in a motorcycle accident in New Jersey, there is a good chance you suffered considerable losses. The South Jersey motorcycle accident lawyer at Monaco Law PC can assist you in recovering the compensation you need for your losses.
Most Commonly Reported Injuries after a Motorcycle Accident 
Anytime you take your motorcycle out, there is a chance that you can become involved in an accident and be hurt or even lose your life. If you are in a crash, the potential for injuries is high. The following injuries are the most commonly reported after a motorcycle accident:
Injuries to the head result when the driver or passengers are thrown from a motorcycle in a crash and hit their heads. Damage to the skull and brain happens frequently.
Injuries to the spinal cord occur when a body propelled from a bike hits the road and the spinal cord is crushed or broken.
Injuries and harm to internal organs.
Legs, feet, ankles, and other lower body injuries are reported regularly after a motorcycle crash.
When a motorcycle driver or passenger is flung from their bike and then hits the ground, they may have a period of time they slide over the land. The uneven and sharp surface can rip the skin and cause abrasions.
Some injuries that a motorcycle rider can suffer have the potential to heal, while others can cause permanent damage. For instance, spinal cord damage may be irreversible leading to lifelong disablement.
Speak to a South Jersey Motorcycle Accident Injury Lawyer Today 
Riding a motorcycle is a huge risk. Significant bodily harm can result if a crash happens. Motorcycle riders whose accident was caused by another party's negligence can file a personal injury claim for compensation. For more information, please call an experienced South Jersey motorcycle accident lawyer at Monaco Law PC at (609) 277-3166 for our New Jersey office and (215) 546-3166 for our office in Pennsylvania.
We are a New Jersey and Pennsylvania motorcycle accident law firm serving Atlantic County, Burlington County, Cape May County, Camden County, Cumberland County, Gloucester County, Mercer County, Middlesex County, Ocean County, Salem County, and all of South Jersey.
Source:
nhtsa.gov/road-safety/motorcycles