4 Tips to Promote Emotional Healing After a Car Accident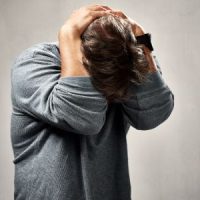 When thinking of the devastation a car accident can create it is the physical injury, death, and destruction to vehicles that are the losses cited most often. This is largely true as even minor accidents can produce some extent of injury and damage to a vehicle. Individuals that do not lose their life in a crash may have injuries so bad they will never fully heal and suffer permanent disablement. Death, catastrophic injuries, and costly damage to one's automobile can all be difficult to manage. So can emotional trauma. The pain and anxiety that one feels inside may not be visible, like a broken bone or skin laceration, but it can hurt just as much or more than physical pain.
If you were in a car accident in New Jersey, you may be experiencing immense emotional distress. This is not uncommon. A personal injury claim can include emotional trauma as compensable damage. While money will not automatically heal your mind, it could help you get the support and treatment you need to improve. After a car accident, you may be entitled to financial compensation. Call a South Jersey car accident attorney at Monaco Law PC to learn more about how you may be able to get the compensation you need.
Healing Emotionally After a Car Accident 
No matter the severity, any car accident can shock the body and the mind. The aftermath can be challenging for victims to deal with, and as a result, it may cause significant emotional harm.
Everyone's pain threshold is different, and when it comes to emotional healing, it's complicated. The length of time or ability to manage and overcome emotional damage varies from person to person.
There are things to remember after a jarring injury accident like a car crash that can help the recovery process. These include:
Be honest and open with your doctor and explain to them everything that you are feeling after a crash. When your doctor is equipped with ample information, they can set you up with the right treatment plan that gives you the best chances of full recovery. As you see yourself progressing and getting better, this can improve your state of mind.
Engage in self-care and do not neglect your health and wellness. If you can exercise without furthering your injuries, stay active. Make sure to prepare meals or order good nutritious food. Eating a healthful diet and keeping active can boost your mood and energy levels and support healing.
Every day we experience many stressors that happen just as a part of daily life. If you can cut out or minimize these distractions, you can reduce the additional strain you don't need when recovering.
Don't suffer alone. Call a friend or family member, join a support group, or book a therapy session with a trained counselor. Sometimes mental anguish can become unbearable to handle without assistance. Reaching out to talk and be heard can go a long way.
Speak to a South Jersey Car Accident Injury Lawyer Today 
Emotional pain is a very real thing, and if you are struggling to cope with everything after a car accident, taking care of yourself is critical. If you would like help with a personal injury claim, an experienced South Jersey auto accident lawyer at Monaco Law PC is waiting to hear from you. Please call (609) 277-3166 for our New Jersey office and (215) 546-3166 for our office in Pennsylvania.
We are a New Jersey and Pennsylvania car accident law firm serving Atlantic County, Burlington County, Cape May County, Camden County, Cumberland County, Gloucester County, Mercer County, Middlesex County, Ocean County, Salem County, and all of South Jersey.
Source:
nj.gov/njsp/info/fatalacc/index.shtml