How Do I Obtain Compensation After a Truck Accident?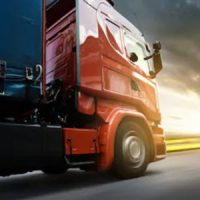 Of all the vehicles that you may drive near on the road, large commercial trucks may be the most imposing and the most unsafe. Large trucks can weigh as much as 80,000 pounds. Suppose you compare this to your average sedan at around 3,000-4,000 pounds. In that case, you can just imagine how catastrophic the destruction can be when a truck collides or rolls over onto a passenger vehicle. The extensive injuries and personal property damages that a victim suffers can be costly. Wondering how to obtain compensation after a truck accident is only natural.
If you have been in a truck accident in New Jersey, you may be able to file a claim and secure the financial compensation you need for your losses. Commercial truck accidents tend to be more complicated than your common injury claim arising between private passenger vehicles. As a result, it is essential that when you are choosing a legal professional to represent you during the claims process, you pick one who has experience with truck accidents and understands the nuances that go along with filing a truck accident injury claim.
Contact the South Jersey truck accident attorney at Monaco Law PC for help with your truck accident claim.
Getting Compensated After a Commercial Truck Accident 
There are many reasons why truck accidents happen. For example, a truck that is not well-maintained can be more challenging for a truck driver to operate and control. Or, maybe a truck driver violates Federal Motor Carrier Safety Administration (FMCSA) guidelines and is behind the wheel longer than they should without breaks. This could lead to drowsy driving, which is incredibly dangerous.
When an accident happens that involves a large commercial truck, negligence may land on only one party or more than one. Determining who was negligent is critical to filing a claim and getting the compensation necessary to cover the losses that were sustained. The truck driver, the trucking company the driver works for, and the manufacturer of the cargo that was hauled in the truck could individually be accountable to a victim, or they all could.
Any personal injury claim that is successful must prove that negligence existed. So, to recover financial compensation after a truck accident, it is imperative to identify all the liable parties and then prove negligence on their behalf caused the accident and the resulting injuries and damages the victim suffered.
Having robust evidence is going to be the method of proving negligence. Videos, witness accounts, pictures, medical records, police reports from the accident, and much more can all establish the existence of negligence.
Speak to a South Jersey Truck Accident Injury Lawyer Today 
Truck accidents are rarely easy and uncomplicated legal actions. Victims who suffer considerable harm or death after an accident might be able to recover their losses through the injury claims process. If you would like to meet with an experienced South Jersey truck accident injury lawyer, please call Monaco Law PC at (609) 277-3166 for our New Jersey office and (215) 546-3166 for our office in Pennsylvania.
We are a New Jersey and Pennsylvania truck accident law firm serving Atlantic County, Burlington County, Cape May County, Camden County, Cumberland County, Gloucester County, Mercer County, Middlesex County, Ocean County, Salem County, and all of South Jersey.
Source:
fmcsa.dot.gov/regulations