10 Steps to Take After a Car Accident in Pennsylvania and New Jersey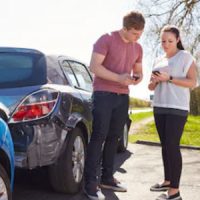 It is normal to experience confusion and anxiety after a car accident. Anyone can feel out-of-sorts. However, knowing what to do after a car accident in Pennsylvania or New Jersey can be helpful in these stressful situations.
Suppose you or a loved one suffered injuries in a car accident. In that case, an attorney can evaluate your situation and let you know if you have a case to file a personal injury claim, give you an idea about how much it is worth, and advise you on how to proceed. The South Jersey car accident attorney at Monaco Law PC has more than 30 years of practicing law and helping injury accident victims secure the full compensation they deserve. For help with a claim after an accident, please connect with Monaco Law PC today.
What You Should Do After a Car Accident 
In 2022, the Pennsylvania Department of Transportation indicated that 115,938 reportable crashes happened that year alone. The chances of being in a car accident are always higher the more you drive, but any time you head out on the road, there is the risk that an accident can occur. Even the most responsible drivers cannot be insulated entirely from an accident because they have no control over the behavior of other drivers.
If you are involved in a crash, take the following 10 steps:
Do not flee the scene. You could face high fines and even jail time, depending on the circumstances.
Move vehicles to a safe location off of the road if possible.
Call the police. A police report could potentially be helpful in a personal injury claim.
Do not accept any blame for the accident, and it is also a good idea not to blame anyone either.
If it is possible, check yourself and others in the crash for injuries. Call for an ambulance if anyone is suffering from serious injuries.
Exchange information with the other driver. Your license, insurance, name, address, and vehicle registration.
Capture the accident scene by taking pictures of the environment, the vehicles involved, the street if there are skid marks, and traffic signals and signs.
See a medical professional. Even if it is believed that injuries are minor, it is still beneficial to always have a medical provider examine you after a car accident.
Document all of your injuries and keep all medical bills and doctor's notes. Taking pictures of visible injuries and journaling the pain and discomfort you feel can also be helpful.
Connect with a personal injury attorney. An attorney can guide you throughout the claims process.
Speak to a South Jersey Personal Injury Lawyer Today 
For help with your personal injury claim, please call the South Jersey personal injury lawyer at Monaco Law PC at (609) 277-3166 for our New Jersey office and (215) 546-3166 for our office in Pennsylvania.
We are a New Jersey and Pennsylvania car accident law firm serving Atlantic County, Burlington County, Cape May County, Camden County, Cumberland County, Gloucester County, Mercer County, Middlesex County, Ocean County, Salem County, and all of South Jersey.
Source:
penndot.pa.gov/TravelInPA/Safety/Documents/2022_CFB_linked.pdf