How Long Does it Take for a Response from the Insurance Company after a Demand Letter is Sent?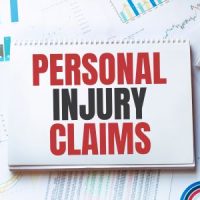 Usually, when a victim of an unintentional injury accident files a personal injury claim, they do so with the goal of getting full and fair compensation in the least amount of time possible. Though, it is important to understand that insurance companies are less than eager to supply money to a victim. They are trained to find ways to deny a victim's claim and armed with strategies to offer victims the lowest possible amount for their damages.
Victims of injury accidents can benefit from working through the claims process with the assistance of an experienced attorney. An attorney will be able to properly value their claim so that they know what it is worth and what they are entitled to. This helps put a victim in a better negotiating position so that they do not make the mistake of accepting a settlement much lower than they deserve or that they walk away with nothing if their claim is unfairly denied.
For help with a personal injury claim in New Jersey, please reach out to the South Jersey personal injury attorney at Monaco Law PC.
Getting a Response After a Demand Letter is Sent 
Essentially, a demand letter is a note to the insurance company that details the total amount of compensation that a victim requires along with information about the accident that caused their damages. It will also include evidence of the losses they suffered, which were used to calculate the final amount.
When a demand letter is sent by your attorney, a response will not come immediately. You can expect to hear back from the insurance company anywhere from 30 days to 45 days after your letter is sent. Though, sometimes, this is not always the case. It is possible that an insurance company will drag its feet and it simply won't respond to the letter. Other times they will indicate that they need additional time to review everything in the letter.
While your attorney will do an investigation into the details of your accident so they can help you get the compensation you need, the insurance company you file your claim against will also do their own investigation. They, too, want to counter your claim and see if they can get out of paying you or reduce the amount you are requesting. This accounts for some of the length of time it takes to get an answer from the insurance company when a demand letter is sent.
After a demand letter is sent, one of three outcomes can occur.
The insurance company agrees with the demand letter and will send a check for the desired amount.
Settlement negotiations begin because the insurance company generally knows they have to pay something, but they don't agree with the amount in the demand letter (they want to pay less).
The insurance company accepts no liability and will deny the claim.
Speak to a South Jersey Personal Injury Lawyer Today 
Responses from an insurance company after a demand letter is sent are not always prompt. The amount of time it takes to work through the claims process and get compensation can vary for several reasons. Though, having an experienced attorney on your side helping you out can be advantageous. Call the South Jersey personal injury lawyer at Monaco Law PC at (609) 277-3166 for our New Jersey office and (215) 546-3166 for our office in Pennsylvania.
We are a New Jersey and Pennsylvania personal injury law firm serving Atlantic County, Burlington County, Cape May County, Camden County, Cumberland County, Gloucester County, Mercer County, Middlesex County, Ocean County, Salem County, and all of South Jersey.