Differences Between Truck Accidents And Car Accidents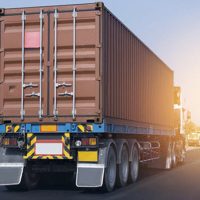 Both car and truck accidents can happen almost anywhere in Pennsylvania or New Jersey, and they can result in serious and deadly injuries. Yet there are some important distinctions to consider between these types of collisions. Consider some of the following information from our New Jersey and Pennsylvania accident attorneys.
Different Parties May Be Liable for Truck Versus Car Accidents 
In both car and truck accident cases, a driver (i.e., a truck driver or a car driver) may be liable for injuries. Yet in truck accidents, there are often many types of additional parties who may bear some or all responsibility for the collision due to the nature of trucking. While some car drivers are also working as delivery drivers at the time of a crash (and thus their employers may be liable), drivers of large trucks are nearly always working at the time of a collision. Accordingly, a truck driver's employer very often may be liable for injuries from a crash. In addition, truck accidents frequently result from improper loading of truck beds or trailers, which can result in the company that loaded the trailer being responsible for injuries.
Whether you are involved in a truck or a car accident, it is important to work with a lawyer to determine who may be liable for damages. Beyond the driver, the driver's employer, or the loader of a truck bed, other parties can also bear some responsibilities in both types of accidents. For example, a negligent mechanic, a product maker or retailer of a defective car or truck part, or a negligent property owner could be at fault.
Truck Accidents Are Often Deadlier 
Data from the National Safety Council shows that truck accidents occur much less frequently than accidents involving only passenger vehicles. Yet while truck accidents and deaths overall happen less frequently than car crashes, it is important to know that truck accidents on the whole tend to be deadlier. In other words, more large truck crashes result in fatal injuries.
In 2020 for example, the NSC reported that there were a total of 107,000 large truck injury accidents, and a total of 4,842 fatal crashes. In other words, nearly 5 percent of all truck accidents are fatal. In comparison, the NHTSA and Insurance Information Institute identified nearly 5.3 million car accidents in 2020, and a total of 38,824 deaths. Fewer than one percent of all reported car crashes, based on those figures, are fatal.
Why are large truck accidents so often deadly? As the Insurance Institute for Highway Safety (IIHS) explains, it is almost always passenger vehicle occupants who are killed in collisions with large trucks due to the sheer size, weight, and ground clearance of big rigs.
Contact a New Jersey and Pennsylvania Accident Lawyer 
Whether you were injured in a collision involving a car or truck, or you lost a loved one in a car or truck crash, you should seek advice from the New Jersey and Pennsylvania truck accident lawyers at Monaco Law PC who can assist you. Joseph Monaco is a New Jersey and Pennsylvania personal injury lawyer serving Atlantic County, Burlington County, Cape May County, Camden County, Cumberland County, Gloucester County, Mercer County, Middlesex County, Ocean County, Salem County and all of South Jersey.
Sources:
injuryfacts.nsc.org/motor-vehicle/road-users/large-trucks/
iii.org/fact-statistic/facts-statistics-highway-safety
iihs.org/topics/fatality-statistics/detail/large-trucks