Types Of Brain Injuries In Auto Accidents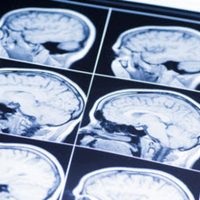 Auto accidents are common causes of traumatic brain injury (TBI). When another party is at fault for the collision in which you sustained a TBI, you may be able to file a claim for compensation. When you are considering the possibility of a lawsuit after suffering a TBI in a motor vehicle crash, it is important to learn about the different types of brain trauma that can happen in a wreck. Whether you are filing an auto insurance claim or a lawsuit in Pennsylvania or New Jersey, you will want to have medical evidence that shows the severity of the injury, and you may need to do so in order to be eligible to file a lawsuit. The following information helps to clarify the different types of TBIs that can occur in a car crash, and the varying levels of severity for each type of injury.
Closed Brain Injuries and Penetrating Brain Injuries
 The categories of "closed brain injury" and "penetrating brain injury" refer to the two ways that brain injuries can happen. Closed brain injuries means there was nothing that pierced the brain and no break in the person's skull. Oppositely, a penetrating brain injury involves an open wound.
Mild to Severe Traumatic Brain Injuries 
Generally speaking, traumatic brain injuries are classified as mild, moderate, or severe, according to the Mayo Clinic. Yet just because a brain injury is classified as "mild" does not mean that it is not a severe enough injury to allow you to file a car accident lawsuit. To be clear, the classifier of "mild" in relation to a brain injury usually refers to a concussion, and the consequences can still be serious and debilitating. Here is how the Mayo Clinic distinguishes between these classifications:
Mild traumatic brain injuries (i.e., concussions) often result in physical, sensory, cognitive, behavioral, and mental symptoms. These tend to resolve with treatment but may result in disability and may require more extensive medical care.
Moderate and severe brain injuries, which also often result in physical, sensory, cognitive, behavioral, and mental symptoms, but the symptoms tend to be significantly more pronounced and may involve loss of consciousness and other serious consequences.
More Brain Injury Types and Terms 
Beyond the terms discussed above to describe brain injuries, there are other terms that may be used to describe a specific type of brain injury, or the way in which it occurred. Some of those key terms to know include but may not be limited to:
Diffuse axonal injury (DAI), which refers to a tearing of the brain axons and usually results in a coma and additional physical injuries;
Primary brain injury, which means that the injury occurred suddenly at the time of an event, such as a car accident; and
Secondary brain injury, which is a term used to describe a brain injury that occurs over time and follows the initial primary brain injury.
Any of the above kinds of brain injuries can result from a car accident, and many can allow the injured person to seek compensation through an auto insurance claim and a lawsuit.
Contact an Auto Accident Lawyer in Pennsylvania and New Jersey
 If you or someone you love sustained a brain injury in an auto accident, one of the Pennsylvania and New Jersey car accident lawyers at Monaco Law PC can assist you. Joseph Monaco is a New Jersey and Pennsylvania personal injury lawyer serving Atlantic County, Burlington County, Cape May County, Camden County, Cumberland County, Gloucester County, Mercer County, Middlesex County, Ocean County, Salem County and all of South Jersey.
Sources:
mayoclinic.org/diseases-conditions/traumatic-brain-injury/symptoms-causes/syc-20378557
hopkinsmedicine.org/health/conditions-and-diseases/traumatic-brain-injury