Car Accidents And Spinal Injuries: What You Should Know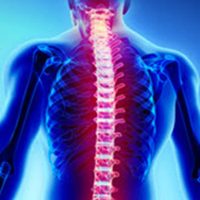 Spinal cord injuries can result in debilitating and paralyzing injuries, and in some cases they can cause a person's death. While spinal cord injuries can happen suddenly and without warning in many different circumstances, it is important to know that these types of catastrophic injuries tend to occur most frequently in motor vehicle collisions. Indeed, according to the World Health Organization (WHO), traffic crashes are currently the leading cause of spinal cord injuries, followed closely by falls and violence. These serious and catastrophic injuries are also somewhat common in sports-related accidents. Depending upon the circumstances of your case, you could be eligible to file a claim against a motorist who caused a crash in which you suffered a spinal cord injury. Our New Jersey and Pennsylvania car accident attorney can provide you with more information.
What Are Spinal Cord Injuries?
 To understand the severity of spinal cord injuries and why they are often classified as catastrophic injuries, it is important to learn more about how these types of injuries affect the body. According to the Mayo Clinic, the term spinal cord injury refers to "damage to any part of the spinal cord or nerves at the end of the spinal canal (cauda equina)," and a spinal cord injury "often causes permanent changes in strength, sensation, and other body functions below the site of the injury."
Generally speaking, spinal cord injuries are classified as being "complete," meaning that a person has lost all sensory feeling or movement, or "incomplete," meaning that there is some feeling or movement below the area of the spinal cord injury. When spinal injuries cause paralysis, the paralysis can be classified as "tetraplegia," which is the loss of the use of arms, hands, trunk, legs, and pelvic organs, or "paraplegia," which is the loss of the use of legs and pelvic organs, usually, and part of the trunk.
Serious Spinal Cord Injuries Might Not Produce Immediate Symptoms
 An extremely important thing to know about spinal cord injuries in car accidents is that they may not immediately produce emergency signs or symptoms, even if they could result in paralysis.
The Mayo Clinic emphasizes that, in any car accident in which you have experienced suspected head or neck trauma, you need to be evaluated for a spinal cord injury. Indeed, the Mayo Clinic says "it's safest to assume that trauma victims have a spinal injury until proven otherwise." Paralysis can, in some cases, "come on gradually," and you may be able to prevent paralysis in some circumstances with immediate treatment.
Contact a Car Accident Lawyer Serving Clients in New Jersey and Pennsylvania
 If you sustained a spinal cord injury in a car crash in Pennsylvania or New Jersey, it is critical to speak with an experienced New Jersey and Pennsylvania car accident lawyer at Monaco Law PC as soon as possible. We represent clients in a wide range of motor vehicle collision cases involving catastrophic injuries like spinal cord and traumatic brain injuries. Joseph Monaco is a New Jersey and Pennsylvania personal injury lawyer serving Atlantic County, Burlington County, Cape May County, Camden County, Cumberland County, Gloucester County, Mercer County, Middlesex County, Ocean County, Salem County and all of South Jersey.
Sources:
mayoclinic.org/diseases-conditions/spinal-cord-injury/symptoms-causes/syc-20377890
who.int/news-room/fact-sheets/detail/spinal-cord-injury#:~:text=The%20leading%20causes%20of%20spinal,work%20or%20sports%2Drelated%20injurie