3 Factors That Make Motorcycle Accidents Claims Complicated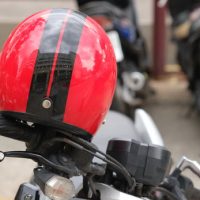 Motorcycle Accidents can have some of the most horrific and deadly outcomes for those riding on a motorcycle. This is primarily because of the vulnerability of the body that is more exposed on a motorcycle than it is tucked away inside a vehicle. Riding a motorcycle may be a very enjoyable thing for some, however, it is incredibly dangerous. Losing control of one's bike and not having experience handling a bike to aggressive drivers on the road that could hit motorcycles are all issues that can lead to catastrophic accidents.
Individuals in New Jersey who are injured while riding their motorcycle could have sustained serious, debilitating injuries. While everyone's accident experience is unique, there is a trend for motorcycle accident victims to suffer the most devastating injuries and death when a crash happens. Victims of motorcycle accidents may have the right to file an injury claim for compensation to account for all of their losses. However, there are some factors that make filing a motorcycle accident claim a little trickier than a typical car accident claim.
If you were injured in a motorcycle accident in New Jersey or Pennsylvania, you need experienced and proficient legal representation. The South Jersey motorcycle accident injury attorney at Monaco Law PC can assist you with your claim.
Issues Motorcycle Accident Claims Have That Make Them More Complex 
There are several reasons why motorcycle accident claims tend to be some of the more complicated traffic accident injury claims to resolve. This includes the following three factors.
Extensive Physical Bodily Harm 
Due to the lack of protection that a body has on a motorcycle, the risk of extensive physical bodily harm is high when a crash happens. This means that a claim will often demand considerable financial compensation for damages. Insurance companies do not want to pay out costly claims and want to close cases by paying victims as little as possible. Because of this, going through all of the details of a victim's damages can take time, and every detail is scrutinized much more closely.
Bias 
Motorcycle riders tend to have to fight a stigma of recklessness against them that insurance adjusters, judges, and law enforcement inherently have. Because of this, when a claim is filed, motorcycle accident victims have quite a hill to climb to be seen as the victims that they actually are. And while this intrinsic bias may not be discussed openly, it can play a part in a motorcycle accident victim securing success with their claim.
Helmet Use 
In New Jersey it is required that motorcycle riders wear their helmets when they ride. And if they do not and are in an accident caused by another negligent driver, this issue may be brought up as a reason why their injuries were so severe.
Call a Motorcycle Accident Injury Attorney in South Jersey Today 
Motorcycle accident claims can be more complicated to work through and litigate, but victims nevertheless deserve the full amount of compensation they are owed. The South Jersey motorcycle accident injury attorney at Monaco Law PC can help with this.
Please connect with the New Jersey motorcycle accident injury lawyer at Monaco Law PC today to schedule a free consultation at (609) 277-3166 for our New Jersey office and (215) 546-3166 for our office in Pennsylvania.
We are a New Jersey and Pennsylvania personal injury law firm serving Atlantic County, Burlington County, Cape May County, Camden County, Cumberland County, Gloucester County, Mercer County, Middlesex County, Ocean County, Salem County, and all of South Jersey.
Source:
nj.gov/oag/hts/motorcycle/index.html