Can You File A Claim Against The State Of New Jersey If The Government Injured You?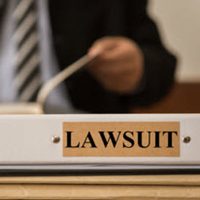 In the state of New Jersey, negligent parties that cause accidents and harm others can be held legally accountable for their actions. Victims can file civil suits to recover financial compensation for losses that were suffered. Though, there are different sets of rules for negligent parties that cause accidents, which are private parties, and those that are public. Government agencies and schools can be held accountable for negligence, but doing so is a little more complicated than it is when it comes to a private entity.
If you were injured by a government-run entity like New Jersey Transit which is a form of state-run public transportation, then you may be concerned about your rights and your ability to recover monetary compensation for your losses. The South Jersey personal injury attorney at Monaco Law PC can advise you of your options and what the rules are for recovery from a government agency like New Jersey Transit.
The New Jersey Government, Title 59, and Personal Injury Incidents 
In some cases, New Jersey protects public entities and their employees from legal suits. This practice is called sovereign immunity. Essentially, sovereign immunity creates much more bureaucratic red tape for victims to jump through in order to be able to take legal action when the government harms them. In addition, the degree of negligence on the part of the government agency must be palpable, just as the damages a victim suffered must be serious. As a result, not every injured victim can file a claim against a government agency.
Even though it is much more complicated and there are much more rules to filing a claim, that does not mean it is impossible to take legal action and secure compensation. It still can be done in many situations. This is why it is critical that if a government agency harmed you, you quickly meet with an attorney to learn more about your rights and what options may be available to you for recompense.
The first step in an accident involving a public entity is to figure out what agency is to blame. And it is also necessary to determine if it is an employee or an agency that is responsible.  Next, you must show that your injuries were severe or catastrophic under New Jersey's Tort Claims Act.
Specifically, Title 59 of the Tort Claims Act requires a notice that you are going to sue sent no later than 90 days after the accident happened. If you do that, then you will generally have two years to file your suit. If you miss this 90-day requirement period, you forfeit your ability to file a lawsuit. While there are some exceptions to this 90-day rule, due to the strict requirements that come with filing a claim against the government, it is best not to wait and speak with an attorney as soon as possible after an accident to avoid jeopardizing a potential lawsuit.
Speak to a New Jersey Personal Injury Attorney Today 
After an accident with a government entity, do not delay to call the South Jersey personal injury lawyer at Monaco Law PC at (609) 277-3166 for our New Jersey office.
We are a New Jersey personal injury law firm serving Atlantic County, Burlington County, Cape May County, Camden County, Cumberland County, Gloucester County, Mercer County, Middlesex County, Ocean County, Salem County, and all of South Jersey.
Source:
state.nj.us/treasury/riskmgt/tort.shtml