Drunk Drivers Are Causing The Most Fatal Car Accidents In New Jersey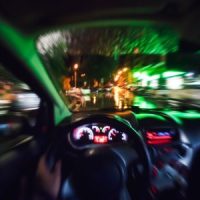 If you would ask any driver if drunk driving is safe, it is likely they would not hesitate to immediately respond with an astounding "No!" Well, of course, drunk driving is not safe, and most drivers understand this. Yet, drunk driving is still something that is a serious problem in the United States. The National Highway Traffic Safety Administration (NHTSA) reports that each day there are 32 people who will die as a result of drunk driving nationwide. What this means is that every 45 minutes, a life is lost to drunk driving in the U.S.
The state of New Jersey is certainly not immune from deadly drunk driving incidents. And, despite the known risks of driving while intoxicated, it happens far more often than it should. Drunk driving incident reports in New Jersey have been rising and are now the leading cause of deadly car accidents in the Garden State.
A deadly crash could leave a family with incredible loss. Surviving loved ones are not without legal recourse in these tragic situations. It may be possible for certain parties to file a wrongful death suit on behalf of a lost loved one for compensation. A South Jersey wrongful death attorney at Monaco Law PC can help families with their wrongful death claims.
The Problem of Drunk Driving and New Jersey Car Accidents 
The overwhelming majority of all crashes happen because of some type of driver error. Driving with alcohol or drugs in one's system is an example of such an error. Doing so is a big mistake.
There were 667 deadly crashes in 2021 in New Jersey, and these led to 697 lives being lost. Of these crashes, 210 were alcohol-related.
The rules for filing a wrongful death suit in New Jersey make it possible for the family members of the decedent to file a claim. Then, when compensation is secured, it may be distributed to the decedent's heirs including the surviving spouse, their children, and potentially others such as their parents or dependents.
It is imperative for specific parties that can file a wrongful death claim to take action soon after the deadly accident took place. New Jersey's wrongful death statute of limitations only allows two years to file a claim after a fatal crash.
Impaired driving can be due to alcohol in a driver's system, over-the-counter medicines, or illicit and unlawful drugs. There is a huge risk to driving with any type of substance in the body that can alter a person's ability to drive safely. This is why government officials and the police in New Jersey are putting forth efforts to educate the public on the perils that can come with driving on any and all substances that may inhibit a driver from safely operating their vehicle.
Speak to a New Jersey Wrongful Death Attorney Today 
Call the South Jersey wrongful death lawyer at Monaco Law PC at (609) 277-3166 for our New Jersey office and (215) 546-3166 for our office in Pennsylvania if you would like to learn more about filing a wrongful death claim in New Jersey or Pennsylvania.
We are a New Jersey and Pennsylvania wrongful death law firm serving Atlantic County, Burlington County, Cape May County, Camden County, Cumberland County, Gloucester County, Mercer County, Middlesex County, Ocean County, Salem County, and all of South Jersey.
Source:
nhtsa.gov/risky-driving/drunk-driving