Distracted Driving In New Jersey A Top Cause Of Crashes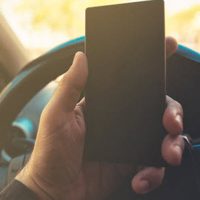 The Centers for Disease Control and Prevention (CDC) reports that as many as nine people die in fatal crashes daily in the United States due to distracted drivers. Distracted driving is an incredibly dangerous and reckless behavior that is a significant problem on all roads across the country. If you are not driving with complete attention to operating your vehicle and paying attention to your surroundings, then you are driving while distracted. If your eyes are not on the road, if your hands are not both firmly on your steering wheel, and if your mind is not focused on driving, then you would be considered to be a distracted driver by the CDC's own definition.
In New Jersey, distracted driving is cited as being responsible for half of all of the crashes that take place. This means that if drivers refuse to be distracted behind the wheel, a considerable number of injuries could be avoided, and many people would not lose their life as a result of distracted driving-related car accidents. No driver has to allow distractions while they drive; doing so is a choice, and a bad one at that. Still, if a driver is distracted, they put themselves and others at increased risk of being hurt in a car accident.
If you were injured in a car accident in New Jersey, the South Jersey car accident injury attorney at Monaco Law PC could help you determine if you have a case to make a claim for compensation and then help you with your claim.
The Problem of Distracted Driving in New Jersey 
Distracted driving is a very real and serious problem in the state of New Jersey. And while it may be easy to just think that it is young drivers that are the largest group of drivers who cause distracted driving accidents, all age groups have been found to drive distracted from time to time. As a result, law enforcement are on the lookout for individuals on their phones while driving.
The New Jersey State Police reported that in 2021 alone, almost 200 deadly crashes were attributed to driver inattention. While there are so many things that can cause distracted driving, like eating, putting on makeup, or rowdy passengers, using one's cell phone is a top reason why a driver may become distracted.
A distracted driver in New Jersey makes the roads unsafe for everyone. Someone who does not pay full attention to driving could also have to pay for their inattention. Law enforcement can pull a driver on their phone over and issue them a ticket with a hefty $400 price tag.
Speak to a New Jersey Car Accident Attorney Today 
You may be able to secure financial compensation if a negligent driver hit you and caused your injuries. For more information, you are welcome to call the South Jersey personal injury lawyer at Monaco Law PC at (609) 277-3166 for our New Jersey office and (215) 546-3166 for our office in Pennsylvania.
We are a New Jersey and Pennsylvania wrongful death and personal injury law firm serving Atlantic County, Burlington County, Cape May County, Camden County, Cumberland County, Gloucester County, Mercer County, Middlesex County, Ocean County, Salem County, and all of South Jersey.
Source:
cdc.gov/transportationsafety/distracted_driving/index.html