Process Of Filing A Wrongful Death Suit In Pennsylvania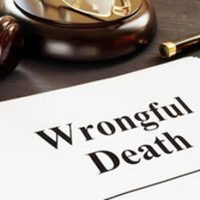 Negligent and careless acts that lead to the death of another party are considered wrongful death. As a civil action, only certain individuals are able to file wrongful death suits in Pennsylvania. Because wrongful death claims are civil actions, the purpose is to secure financial compensation for losses suffered.
There are rules for filing a wrongful death claim in Pennsylvania, and there is also an established procedure for doing so. Working with an attorney specializing in wrongful death suits can be worthwhile when moving forward with a claim to ensure things are done correctly and that the claim can garner the most compensation possible.
The Philadelphia wrongful death attorney at Monaco Law PC can meet with you, discuss your case, and assist you with filing a wrongful death claim.
What Happens When a Wrongful Death Claim is Filed?
 After a person dies in a wrongful death accident, a personal representative will be the party that can file the wrongful death claim. A personal representative is either named by the family of the deceased or appointed by the court. The personal representative will take legal action to obtain financial compensation for those loved ones who are entitled to receive damages.
Once it is established that a wrongful death claim will be filed, the personal representative's job is to petition the civil court for permission to file the claim. A successful filing will result in the judge approving an order that indicates the personal representative has the right to take legal action. Due to the complexity that goes along with such a filing, it is usually recommended to do this with the assistance of an attorney.
There is a time limit for a personal representative to file a claim. Claims that are not filed within six months of death will result in any eligible party that could receive compensation having the ability to then file a claim instead.
The types of damages a claim may include can vary and be defined by the details of how the wrongful death took place and what losses were suffered. Final expenses, medical costs, mental anguish, loss of companionship, and more can all be included and compensable in a wrongful death claim. If there are children that lost a parent, for example, damages like loss of support and guidance can be evaluated in a claim.
It is advisable not to wait to file a wrongful death claim. Putting a claim together takes a lot of work, and there could be several unexpected hurdles along the way. Since there is only a two-year statute of limitations for wrongful death claims in Pennsylvania, missing the deadline likely means your ability to recover compensation will be lost.
Speak to a Pennsylvania Wrongful Death Attorney Today 
The Pennsylvania wrongful death attorney at Monaco Law PC has extensive experience filing and litigating wrongful death claims. To schedule a free consultation to go over your case, you can call (609) 277-3166 for our New Jersey office and (215) 546-3166 for our office in Pennsylvania.
We are a New Jersey and Pennsylvania wrongful death law firm serving Atlantic County, Burlington County, Cape May County, Camden County, Cumberland County, Gloucester County, Mercer County, Middlesex County, Ocean County, Salem County, and all of South Jersey.
Source:
​​legis.state.pa.us/cfdocs/legis/LI/consCheck.cfm?txtType=HTM&ttl=42&div=0&chpt=83&sctn=1&subsctn=0