Should You Hire A Birth Defect Lawyer?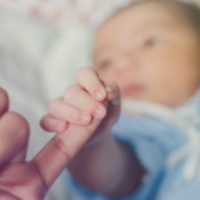 One of the most exciting and life-changing things that can happen in a couple's life is that of the expectation of having a baby. As the mom finds out she is pregnant, she immediately goes into protective mode and starts changing her lifestyle to support the growth and development of her child. And while there are natural reasons that no one can account for or prevent that can cause a baby to suffer a birth defect, there are many other situations where negligence is what leads to one happening.
Birth defects can cause a great amount of deep emotional pain and distress for parents. When a defect is caused by another party's negligence, parents have a right to want accountability. In New Jersey, the South Jersey birth defect lawyer at Monaco Law PC offers assistance in these tragic situations. If medical malpractice is what caused your child to suffer a birth defect, not only are you entitled to answers for what happened, but you may also be able to obtain financial compensation for your losses.
When to Call a Birth Defect Lawyer 
When a baby suffers a birth defect, the emotions that take place for parents can be overwhelming. Taking legal action and speaking with an attorney may not be the first thought to come to mind. However, if medical negligence was behind the birth defect, then that is exactly an action that should take place. And the sooner, the better.
A birth defect that was caused by negligence was one that was avoidable. Whether it was improper techniques used during labor, prescribing dangerous medications while pregnant, not diagnosing specific conditions, or some other mistake, a medical provider can be held accountable for their missteps and the resulting harm to a baby.
Talking about a baby who suffered harm is not an easy one to discuss. Still, parents in this situation have rights and also likely have many questions about what happened and what can be done.
The South Jersey birth defect attorney at Monaco Law Firm PC has more than thirty years of experience helping victims resolve their personal injury situations and secure financial compensation for the full amount of losses they suffered. When you call Monaco Law Firm PC, you will have a caring, compassionate, and experienced attorney prepared to help you from start to finish as you navigate the birth injury claim process.
Speak to a Birth Defect Injury Attorney in New Jersey Today 
Birth injuries can be terribly upsetting, no matter why they happen. But when negligence is the reason behind a birth injury, parents have the right to demand accountability.
If your child was injured due to medical negligence by your provider, please consider calling the New Jersey birth defect lawyer at Monaco Law PC today to schedule a free consultation at (609) 277-3166 for our New Jersey office and (215) 546-3166 for our office in Pennsylvania.
We are a New Jersey and Pennsylvania personal injury law firm serving Atlantic County, Burlington County, Cape May County, Camden County, Cumberland County, Gloucester County, Mercer County, Middlesex County, Ocean County, Salem County, and all of South Jersey.
Source:
cdc.gov/ncbddd/birthdefects/infographic.html