Getting The Facts About Birth Defects And Liability In New Jersey And Pennsylvania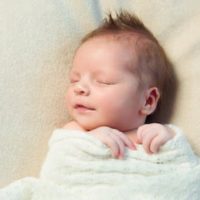 Birth injuries occur more often than you think, and they can result in significant child injuries and lifelong harm. In some birth injury cases, including in circumstances where a child has a birth defect, the harm may have resulted from a health care provider's negligence. If your child suffered a birth injury or has been diagnosed with a birth defect, it is important to speak with a Pennsylvania and New Jersey birth injury attorney to find out more about whether you could be eligible to file a lawsuit. In the meantime, the following are some key facts about birth injuries and health care provider liability to consider.
Understanding Birth Injuries 
What are birth injuries, and how do they cause harm? According to Stanford Medicine, "sometimes during the birth process, the baby may suffer a physical injury that is simply the result of being born," but in other circumstances, a health care provider's negligence may be the cause of the birth injury. Stanford Medicine clarifies that "a difficult birth or injury to the baby can occur because of the baby's size or the position of the baby during labor and delivery." In addition, certain conditions can make a birth injury more likely, including but not limited to:
Larger newborn weighing more than 8 pounds and 13 ounces;
Premature labor and delivery;
Cephalopelvic disproportion, or a condition where the mother's pelvis is not of a size and shape for a safe vaginal birth;
Prolonged labor without intervention;
Abnormal birth position such as a breech position; and/or
Maternal obesity.
According to Merck Manuals, a high percentage of newborn babies suffer "minor injuries during birth" that heal relatively quickly and without any additional treatment. However, some types of birth injuries and birth defects are much more serious.
Serious Birth Injuries and Birth Defects 
When a health care provider fails to order a timely cesarean delivery or is negligent in using forceps or other tools during labor and delivery, or when a physician makes a medication error during labor and delivery, serious birth injuries can occur. Physician and other health care provider negligence can also occur prior to labor and delivery in monitoring the fetus and providing care to the pregnant mother. When a provider's negligence results in a birth injury or birth defect, it may be possible to file a claim. The following are examples of common types of serious birth injuries or defects that may allow for a birth injury lawsuit:
Bleeding in or around the baby's brain;
Skull fractures;
Shoulder fractures;
Nerve injuries like facial nerve injuries and brachial plexus injuries; and
Spinal cord injuries.
Contact a Birth Injury Attorney in Pennsylvania and New Jersey 
If your child suffered a birth injury or has a birth defect and you believe a health care provider may be at fault, it is important to find out more about filing a claim. One of the experienced New Jersey and Pennsylvania birth injury attorneys at Monaco Law PC can evaluate your case today and discuss your options with you. Joseph Monaco is a New Jersey and Pennsylvania personal injury lawyer serving Atlantic County, Burlington County, Cape May County, Camden County, Cumberland County, Gloucester County, Mercer County, Middlesex County, Ocean County, Salem County and all of South Jersey.
Sources:
merckmanuals.com/home/children-s-health-issues/general-problems-in-newborns/birth-injuries-in-newborns
stanfordchildrens.org/en/topic/default?id=birth-injuries-90-P02687