Liability For Common Birth Defects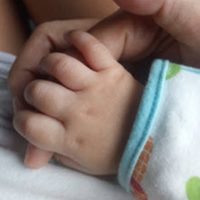 Birth defects are much more common than you might think. Indeed, according to the U.S. Centers for Disease Control and Prevention (CDC), about 1 out of every 33 babies born in the U.S. annually will experience a birth defect, and those birth defects can range widely in terms of severity. Based on current estimates, about 120,000 babies are born with birth defects every year. Sometimes birth defects can be effectively treated and the child will not experience any long-term consequences, while severe birth defects can result in life-long disabilities or even death. While researchers do not know the cause of some birth defects, certain birth defects can result from errors made by health care providers during pregnancy or during labor and delivery.
How can you determine who may be liable for your child's birth defects? Our New Jersey and Pennsylvania birth injury attorney can provide you with more information about common types of birth defects and the health care providers who could be responsible.
Birth Defects Caused by Medications 
Many types of birth defects can result from certain medications taken by the mother during pregnancy. Obstetricians and other health care providers providing prenatal care have a duty to ensure that they do not prescribe any drugs that could cause birth defects.
Issues During Pregnancy and Birth Defects 
When a health care provider fails to accurately diagnose a maternal infection during pregnancy, that infection can lead to a birth defect. The health care provider who failed to diagnose the infection could be liable. In addition, other mistakes made by a health care provider during the pregnancy may result in liability, such as failing to perform an ultrasound or failing to order certain tests concerning the fetus or the mother's health.
Errors Made During Labor and Delivery 
When a health care provider makes an error during labor and delivery, the baby can sustain a wide range of defects, according to Stanford medicine. Some examples of those birth defects include, for example:
Brachial palsy, which is a condition that results from an injury to the nerves associated with the baby's arms and hands known as the brachial plexus, which can happen when there is difficulty delivering the baby and the nerves are town;
Bruising, which is often caused by the use of forceps;
Caput succedaneum, which is a swelling that occurs in the baby's scalp soft tissues, and often occurs as a result of vacuum extraction during delivery;
Facial paralysis, which can result from the use of forceps during labor and delivery;
Fractures of the collarbone, the skull, and other parts of the body, which can result from errors made during delivery; and/or
Organ damage, which can result from a failure to order an emergency cesarean section (c-section) after the baby's heart rate drops.
Who is liable for these injuries? The ob-gyn or other health care provider delivering the baby may be liable, as well as the facility where the birth defect occurred.
Contact a New Jersey and Pennsylvania Birth Defects Attorney for Assistance 
If your baby was born with a birth defect, you may be eligible to file a birth defect claim. It will be important to have an experienced New Jersey and Pennsylvania birth defect attorney at Monaco Law PC assess your case to determine who may be liable for your child's birth defect. Do not hesitate to get in touch with our firm for more information. Joseph Monaco is a New Jersey and Pennsylvania personal injury lawyer serving Atlantic County, Burlington County, Cape May County, Camden County, Cumberland County, Gloucester County, Mercer County, Middlesex County, Ocean County, Salem County and all of South Jersey.
Sources:
cdc.gov/ncbddd/birthdefects/facts.html#:~:text=Birth%20defects%20are%20structural%20changes,vary%20from%20mild%20to%20severe
stanfordchildrens.org/en/topic/default?id=birth-injuries-90-P02687