How Do Product Liability Lawsuits Work?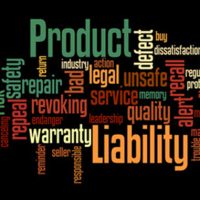 When a consumer product is defective and harms a consumer, it may be possible for that injured person to file a product liability lawsuit. According to the National Safety Council (NSC), there were a total of more than 13.4 million consumer product injuries in 2019, and that number actually represents a decrease from previous years. The most common types of consumer products that cause injuries include stairs and floors, beds, chairs, and sofas. Among kids, household products like detergents, television stands, and cooking appliances caused the highest rates of injury. If you or your child suffered injuries caused by a defective product, what do you need to know about how product liability lawsuits work?
You Must Have Suffered an Injury from Using the Defective Product
 First, in order to file a product liability lawsuit, you will need to have suffered an injury. Merely owning a product that you believe to be defective, or owning a product that has been recalled, is not enough to file a claim. The product must have caused harm.
Not All Defective Products Are Subject to Safety Recalls
 While you must have suffered an injury in order to be eligible to file a product liability lawsuit in Pennsylvania or New Jersey, it is critical to understand that you may be eligible for compensation even if your injury resulted from using a product that was not recalled. To be clear, not all defective products are subject to safety recalls. Accordingly, if you got hurt while using a defective consumer product, regardless of whether that product has been recalled, you may be able to file a product liability claim.
Claim Will Involve a Design, Manufacturing, or Marketing Defect 
Your product liability claim will be based on a defect that occurred in the design process, while the product was being manufactured, or in the marketing of the product:
Design defects are defects that happen prior to the product being made, and these defects may occur in one of the product's components or in the product itself;
Manufacturing defects happen at some point when the product is being made, either in the creation of one of the product's components or in its assembly; and
Marketing defects, which are also known as a "failure to warn," occur when the product is marketed in a manner that fails to warn consumers about risks associated with use of the product.
Any of these types of defects may allow you to file a product liability lawsuit and to seek compensation for losses.
Contact a New Jersey and Pennsylvania Product Defect Attorney 
If you or someone you love suffered injuries as a result of a product defect, you could be eligible to file a claim with assistance from a product liability lawyer serving clients in Pennsylvania and New Jersey. You should contact our New Jersey and Pennsylvania personal injury lawyer serving Atlantic County, Burlington County, Cape May County, Camden County, Cumberland County, Gloucester County, Mercer County, Middlesex County, Ocean County, Salem County and all of South Jersey.
Sources:
injuryfacts.nsc.org/home-and-community/safety-topics/consumer-product-injuries/#:~:text=Explore%20the%20data%20details%20page,over%20the%20last%20eight%20years.&text=Consumer%20product%20injuries%20decreased%2018.3,13%2C464%2C372%20in%202019%20to%2010%2C994%2C077
law.cornell.edu/wex/products_liability