Five Things To Know About Negligent Security Claims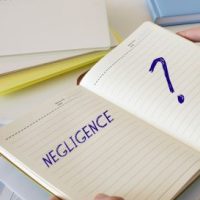 You should never have to fear that you will suffer injuries from an assault due to a lack of security on the premises where you are a customer or client. However, in some cases, a property owner's failure to ensure that the premises are reasonably safe can result in a third-party assault occurring. Depending upon the circumstances, it may be possible to file a lawsuit against the property owner for negligent security even though it was a third party who engaged in a criminal act of assault. The following are five things you should know about negligent security claims in Pennsylvania and New Jersey.
Negligent Security Claims Are Premises Liability Cases 
Negligent security cases fall under the broader umbrella of premises liability law, which is an area of personal injury law. Accordingly, when you file a negligent security claim, you are not arguing that the property owner committed the assault or act of violence that caused your injuries, but rather that the property owner's negligence allowed the act of violence to occur. 
Property Owners May Be Liable for Third-Party Assaults on their Premises 
Property owners, as well as people in control of property (such as a commercial tenant) can be liable for third-party assaults on their premises when those third-party assaults result from negligent security. Property owners have a duty to provide reasonable or adequate security on their premises. Depending upon the specific state in which you file a claim, you may need to prove that the possibility of an assault or other act of third-party violence was foreseeable in order for the property owner to be responsible for damages.
Negligent Security Can Take Various Forms 
Negligent security can have many different forms, such as:
Hotel or motel failure to repair a broken door or window lock, enabling a third party to enter freely and assault a guest;
Nightclub owner's failure to hire a security guard following assaults at the club; or
Retail store owner's failure to install lighting in a parking lot after a person was assaulted getting into their car.
Negligent Security Claims May Be Filed Regardless of Criminal Charges 
You may be eligible to file a negligent security claim regardless of whether criminal charges have been filed against the third party who committed the assault or other act of violence. Your negligent security claim is a civil lawsuit against a property owner (or renter) that is separate from any criminal proceedings.
You Must File a Negligent Security Claim Before the Statute of Limitations Runs Out 
You will need to file a negligent security claim before the statute of limitations runs out. In both New Jersey and Pennsylvania, the statute of limitations in a negligent security claim is usually two years from the date that the assault occurred.
Contact a Negligent Security Attorney Serving Clients in Pennsylvania and New Jersey 
If you believe you may be eligible to file a negligent security claim, you should speak with a Pennsylvania and New Jersey negligent security and assault lawyer at Monaco Law PC. Do not hesitate to contact our New Jersey and Pennsylvania personal injury lawyer serving Atlantic County, Burlington County, Cape May County, Camden County, Cumberland County, Gloucester County, Mercer County, Middlesex County, Ocean County, Salem County and all of South Jersey.
Sources:
law.justia.com/codes/new-jersey/2016/title-2a/section-2a-14-2
legis.state.pa.us/cfdocs/legis/LI/consCheck.cfm?txtType=HTM&ttl=42&div=0&chpt=55&sctn=24&subsctn=0