What Is A Survival Action In Pennsylvania And New Jersey?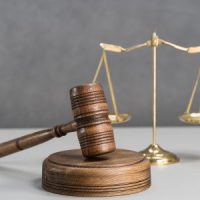 When you have lost a loved one in an accident or as a result of someone else's intentional wrongdoing, we know that a lawsuit is likely not the first thing on your mind. However, it is important to know that the party who caused your loved one's death could be responsible for significant damages that could help you to cover the losses that both your loved one, and you and your family members, have experienced. Both Pennsylvania and New Jersey law require the personal representative of the deceased to be the party who files a wrongful death claim, and that personal representative also may be able to file a survival action in connection with the wrongful death claim.
What is a survival action and how does it relate to wrongful death law? Our New Jersey and Pennsylvania wrongful death lawyers can provide you with the information you need.
Understanding Survival Actions Versus Wrongful Death Claims
 In many wrongful death cases, the circumstances are such that a person sustains a life-threatening injury and then survives for a particular amount of time prior to succumbing to those injuries. For example, a person might suffer severe injuries in a motor vehicle collision and might be rushed to the hospital for emergency surgery and then placed on life support for a specific amount of time before the injuries result in that person's death. In the time between the injury and the death, that injured person has suffered losses but is no longer alive in order to file a claim to seek compensation for them. This is where survival actions come in.
With a survival action, the personal representative of the estate can seek compensation for medical bills, surgeries, medications, lost wages, and even pain and suffering experienced by the deceased prior to death—in that period between suffering the injuries and succumbing to them.
How to File a Survival Action 
As we have noted above, the personal representative of the estate—the party filing the wrongful death lawsuit—can be eligible to file a survival action in cases where the deceased suffered losses between the time of the injury and the time of death.
Any damages recovered through a survival action can be used to pay outstanding medical bills for the deceased, and to account for the deceased's lost wages. A survival action is typically brought at the same time as a wrongful death lawsuit, and the two are closely related. In order to file a survival action and a wrongful death claim, you should contact an experienced wrongful death lawyer who can assess your case and discuss options for holding the negligent party accountable.
Seek Advice from a Pennsylvania and New Jersey Wrongful Death Attorney 
If you lost a loved one and need help with a survival action and wrongful death claim, you should seek advice from an experienced New Jersey and Pennsylvania wrongful death attorney at Monaco Law PC. Joseph Monaco is a New Jersey and Pennsylvania personal injury lawyer serving Atlantic County, Burlington County, Cape May County, Camden County, Cumberland County, Gloucester County, Mercer County, Middlesex County, Ocean County, Salem County and all of South Jersey.
Sources:
legis.state.pa.us/cfdocs/legis/LI/consCheck.cfm?txtType=HTM&ttl=42&div=0&chpt=83&sctn=1&subsctn=0
law.justia.com/codes/new-jersey/2013/title-2a/section-2a-15-3