Am I Eligible To File A Negligent Security Claim?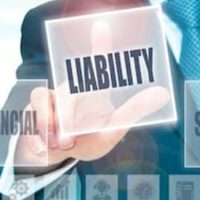 If you were assaulted on another party's property, or if you were the victim of any other type of crime on another party's property, the property owner might actually be liable for any harm you suffered. Unlike other premises liability lawsuits, the direct harm in a negligent security claim results from an act of violence perpetrated by a third party on someone else's premises. As such, it can be confusing to understand how negligent security lawsuits work and whether you may have a claim. The best way to determine whether or not you have a negligent security claim is to have an experienced premises liability lawyer in New Jersey or Pennsylvania assess your case and its specific facts. In the meantime, the following are some key questions you can ask yourself to determine whether you may have a viable negligent security lawsuit.
Was the Perpetrator Able to Commit an Act of Violence Because of a Lack of Security on the Premises? 
First, it is important to consider whether the property owner of the premises where your assault occurred was negligent. You may be able to determine this by asking yourself whether the perpetrator was able to commit — or was more readily able to commit — the act of violence that caused your injury because of a lack of security or a security limitation on the premises. For example, if you were staying in a hotel, was it easier for the perpetrator to enter your room and assault you because of a broken door lock or a damaged window lock? Or, for example, if you were assaulted in a shopping center parking lot, was the perpetrator able to commit the assault without drawing attention due to a lack of lighting or lack of a security guard on the premises?
An experienced lawyer can look at the particular facts of your case to determine whether a lack of certain security features on the premises likely constituted negligent security.
Has More Time Than Two Years Passed Since the Date You Were Assaulted or Injured? 
Under both New Jersey and Pennsylvania law, you will likely have only two years from the date of the assault or other act of violence to file a civil lawsuit for negligent security. This time limit is known as the statute of limitations. Once the clock runs out, your claim is time-barred and you will not be able to be compensated through a negligent security civil claim. Accordingly, if the statute of limitations has run out on your case, it is likely that you are ineligible to file a negligent security lawsuit.
Contact a Pennsylvania and New Jersey Negligent Security Lawyer 
Were you recently injured as a result of an attack or assault by a third party on someone else's property? If the property owner's negligence made it easier for the criminal act to occur, then that property owner could be responsible for paying you damages. An experienced Pennsylvania and New Jersey negligent security lawyer at Monaco Law PC can evaluate your case for you today and can work with you to file a claim. Joseph Monaco is a New Jersey and Pennsylvania personal injury lawyer serving Atlantic County, Burlington County, Cape May County, Camden County, Cumberland County, Gloucester County, Mercer County, Middlesex County, Ocean County, Salem County and all of South Jersey.
Sources:
njcourts.gov/attorneys/assets/civilcharges/5.20F.pdf?c=QZm
legis.state.pa.us/cfdocs/legis/LI/consCheck.cfm?txtType=HTM&ttl=42&div=0&chpt=55&sctn=24&subsctn=0