6 Facts To Know About Product Liability Claims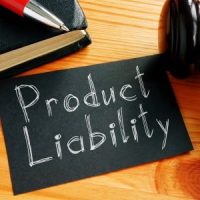 No one ever expects to buy a product and use it as it was intended, only for something to go wrong, resulting in severe injuries or even death. But, product defects that lead to injuries and loss of life happen. There are several ways that a product can be defective and be a danger to the public. When a faulty product causes injuries or death, victims may be able to file a product liability claim against the liable parties for financial compensation to recoup losses suffered.
If a defective product injured you, you may not know your legal rights and what to expect from the product defect claims process. This is common and one of the many reasons why speaking with an attorney can be so advantageous. For questions and assistance filing a product liability claim in New Jersey or Pennsylvania, please reach out to the South Jersey defective product attorney at Monaco Law PC.
Understanding Specifics Related to Product Liability Claims 
It is usually helpful to have some insight into what to expect and what can happen when taking legal action. A product liability claim is a civil action that a victim can file against a liable party for financial compensation. Some damages that may be recovered from a product liability claim include medical expenses, missed wages when one is unable to work, pain and suffering, and potentially more.
The following facts about product liability claims can help victims gain more insight into their own unique situations.
There are three types of product defects that can exist and be dangerous. These are manufacturing defects, design flaws, and marketing shortcomings.
Multiple parties may be liable to a victim and responsible for paying their damages in a product liability suit.
If a product does not have warnings or is lacking in safety instructions, these issues could reveal a type of marketing defect that can lead to harm to a consumer.
It can be possible for manufacturers to be held liable for paying victim damages despite the number of steps they took to ensure their goods were safe for consumption.
The statute of limitations for a product liability claim in Pennsylvania and New Jersey is typically two years.
A party that was considered to have engaged in gross negligence may be held to pay a victim punitive damages. Although punitive damages are not awarded often, it is still possible, depending on the situation, that a product liability claim could warrant the extra payment of punitive damages to a victim.
Speak to a South Jersey Product Defect Lawyer Today 
When products are released to the public, they are expected to be safe when used correctly. However, if there are marketing, design, or manufacturing defects with a product then a consumer could be subjected to great harm. If injuries or death are suffered, victims may be able to file a claim and recover compensation. For more information, please call an experienced South Jersey product defect lawyer at Monaco Law PC at (609) 277-3166 for our New Jersey office and (215) 546-3166 for our office in Pennsylvania.
We are a New Jersey and Pennsylvania product defect law firm serving Atlantic County, Burlington County, Cape May County, Camden County, Cumberland County, Gloucester County, Mercer County, Middlesex County, Ocean County, Salem County, and all of South Jersey.
Source:
legis.state.pa.us/cfdocs/legis/LI/consCheck.cfm?txtType=HTM&ttl=42&div=0&chpt=55&sctn=24&subsctn=0