What is New Jersey's Statute of Limitations for Personal Injury Claims?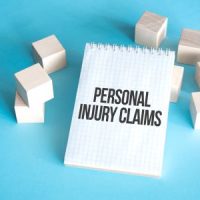 If you are considering filing a civil suit against another party because their negligent acts caused you to suffer damages, it is best not to take too long to contemplate whether or not you are going to move forward. When filing a civil suit, you only have a limited amount of time. The window of time you have is called the statute of limitations, and it is dependent on the suit you are filing and the state you live in.
When an unintentional injury accident happens due to another party's misconduct or negligence, a personal injury claim may be filed. For the most part, the New Jersey statute of limitations for filing a personal injury suit is two years from when the injury accident happened for adults. For minors, it is two years from their 18th birthday.
When it comes to sustaining physical bodily harm, this can happen in a few different ways. If you were injured in a car accident or in a slip and fall event, the above statute of limitations would apply. However, many different types of personal injury incidents can happen. And each of these has its own statute of limitations.
For assistance with an injury claim, please contact the South Jersey personal injury attorney at Monaco Law PC.
Statute of Limitations for Injury Claims in New Jersey 
In New Jersey, the following statute of limitations applies:
Medical malpractice – Adults have two years from when they found out that medical errors happened and caused their injuries. For minors, it is two years from their 18th birthday, with some exceptions for birth injuries.
Wrongful death – In New Jersey, the personal representative of the deceased's estate can file a claim, and they have only two years to do so.
Product liability – A claim must be filed within two years of when the defective product caused damages.
Libel – Filing a claim against someone who caused damages due to slander must be done within one year of the incident.
Legal malpractice – Grievances for legal misconduct must be filed within six years of the incident.
Lawsuits against the government – Adults must file a Notice of Claim within 90 days of the incident, and minors have either 90 days of their 18th or 13th birthday, depending on the circumstances.
A statute of limitations is important for a couple of reasons. First, putting an expiration date on when a person or entity can file a claim can help move the process along sooner. This is advantageous because it allows everyone in a lawsuit the ability to gather the most evidence. If too much time passes, evidence can be lost or forgotten, and it can be tough to prove the personal injury event and resulting damages.
The second reason is that legal action should not be an ongoing burden to a potential defendant. While it is important to be able to hold a negligent party accountable for their actions, having the possibility of a lawsuit constantly hanging over one's head is unfair.
Speak to a South Jersey Personal Injury Lawyer Today 
This article explains some general considerations for filing personal injury claims and the amount of time a plaintiff has to do so. However, there are many nuances that can change the window of time to file a suit. Because the personal injury claims process can be complicated, working with an experienced South Jersey personal injury lawyer is usually helpful. Call Monaco Law PC at (609) 277-3166 for our New Jersey office and (215) 546-3166 for our office in Pennsylvania.
We are a New Jersey and Pennsylvania personal injury law firm serving Atlantic County, Burlington County, Cape May County, Camden County, Cumberland County, Gloucester County, Mercer County, Middlesex County, Ocean County, Salem County, and all of South Jersey.