Why You Should Be Honest With Your Personal Injury Attorney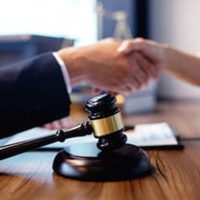 After you find a personal injury attorney who checks all of your boxes and who you feel is the best to represent your case, it is important that you tell them precisely what happened during your injury accident. It is essential to be honest with your attorney because your attorney is focused on helping you get the most compensation from your claim and to help you be successful. Leaving information out or misrepresenting facts presents a challenge for your attorney in providing you with the highest quality legal representation. And, after all, that is what you would want from the attorney you chose to work with.
The South Jersey personal injury attorney at Monaco Law PC knows that for some individuals, hesitation and apprehension may exist when speaking with an attorney. It is essential to know that your attorney is your advocate and going to be working for your best interest. When you choose Monaco Law PC, you will have an attorney that understands your concerns and will work with you so that you are comfortable throughout every step of the personal injury claims process.
The Importance of Transparency When Working with a Personal Injury Attorney
 Disclosing personal medical information or your financial history with your attorney may feel uncomfortable, and you could have some reservations. Maybe you are embarrassed by specific facts, or perhaps you think that if you don't hold some information back, then an attorney would not represent you. But, it is crucial to understand that if you are not transparent with your attorney and tell them the truth about your situation and your case, you could end up jeopardizing your claim.
First, when you work with an attorney, you have what is called attorney-client privilege. Under this protection, you are able to communicate with your attorney, and all of the information you disclose in emails, on the phone, and by text is private. Additionally, your attorney is bound to keep the details of your case confidential. That is, they cannot discuss your case with anyone.
Next, for your attorney to build the most substantial claim and do so effectively, they need to know everything. This includes what details about your case you think could be detrimental to your claim. When your attorney has all of the information, good and bad, they will be ready during negotiations to combat these issues when the insurance company brings them up. An attorney that does not have certain information can go into negotiations unprepared and in a weaker position than if they have everything upfront.
An insurance representative will try to diminish your claim and discredit your evidence. An informed attorney can mitigate these attacks when they have all of the information ahead of time.
Speak to a South Jersey Personal Injury Lawyer Today 
If you would like assistance with your personal injury claim, please call the South Jersey personal injury lawyer at Monaco Law PC at (609) 277-3166 for our New Jersey office and (215) 546-3166 for our office in Pennsylvania.
We are a New Jersey and Pennsylvania personal injury law firm serving Atlantic County, Burlington County, Cape May County, Camden County, Cumberland County, Gloucester County, Mercer County, Middlesex County, Ocean County, Salem County, and all of South Jersey.