How an Attorney Investigates a Personal Injury Case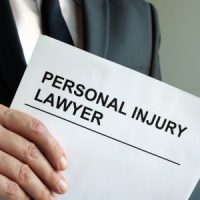 If you or a loved one suffered physical bodily harm after an accident, you may decide that taking legal action and filing a personal injury claim is the right move to make. There are several steps in the personal injury claims process. And while you are not obligated to work with an attorney, it is usually a good idea to do so. An attorney knows how to plan and prepare a claim to improve the chances of success. Knowledgeable of every step in the personal injury claims process, with a mastery of tort law and armed with proficient negotiation skills, working with an attorney can be advantageous for victims of injury accidents.
In New Jersey, Monaco Law PC offers more than three decades of experience helping victims of injury accidents get the financial compensation they need from their personal injury claims. After an injury accident, you only have a limited amount of time to file your claim. The resourceful and seasoned South Jersey personal injury attorney at Monaco Law PC can support and assist you.
Explaining Initial Investigations of a Personal Injury Claim 
Initial investigations soon after an injury accident are essential to gathering information and evidence to build a claim. The most substantial information must be used in a claim to get the most compensation from it.
After Monaco Law PC receives a police report from your injury accident, it will be reviewed to extract critical initial details of your accident. Some examples of useful information that could be contained in a police report include:
Witness information.
Identifying information of all parties involved in the accident.
Comments on how an accident may have occurred and who could be at fault.
Your attorney will also be scrutinizing your medical treatment records to identify the injuries you suffered after your accident. This will give your attorney a full understanding of what your injuries were and how extensive they were. Also, it will provide more details about the treatment you received, what you may still need in the future, and your overall recovery plan.
Your attorney will review witness statements to see what others who saw the accident had to say about it. These statements may support your claim and potentially hold various details that were missed or not initially evident to you or even the police.
If, during the initial investigation, the information that is being reviewed by your attorney appears to have inconsistencies, these will need to be addressed. Your attorney will look into the issues further to gather additional information that could explain what happened.
Finally, your attorney will take additional investigative steps to ensure they have the most persuasive and robust evidence to support your claim. If need be, your attorney may use expert witnesses, review video footage that may be available, or even check out the accident site in person.
Speak to a South Jersey Personal Injury Lawyer Today 
For help with your personal injury claim, please call the South Jersey personal injury lawyer at Monaco Law PC at (609) 277-3166 for our New Jersey office and (215) 546-3166 for our office in Pennsylvania.
We are a New Jersey and Pennsylvania personal injury law firm serving Atlantic County, Burlington County, Cape May County, Camden County, Cumberland County, Gloucester County, Mercer County, Middlesex County, Ocean County, Salem County, and all of South Jersey.