Determining Liability in a New Jersey Construction Accident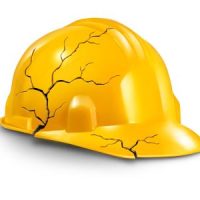 Usually, a construction project has many different entities involved in ensuring that the undertaking gets to the finish line and is completed. Because construction sites are inherently dangerous, there are several ways that a construction accident can happen. Since there are so many moving parts and parties involved in a project, determining liability can be complicated.
If you were injured in a construction accident in New Jersey, you may not know what you can do to obtain compensation and who is liable to pay for your damages. You are welcome to have your case reviewed by the South Jersey construction accident attorney at Monaco Law PC.
Who is Responsible for Paying Victims of a Construction Accident? 
It is imperative that individuals and entities in the construction industry follow the regulations and rules set forth by the Occupational Safety and Health Administration (OSHA). When these guidelines are violated, and a construction accident occurs, the party that breached the rules can be liable and have to pay for the losses the victim of the accident suffered.
The following parties could be accountable for paying damages in a construction accident.
Construction companies have a responsibility and a duty to take all reasonable steps to keep workers safe and reduce the chances of an accident happening. If they fail to do so and an injury accident happens, the construction company may be liable.
General contractors who are used to manage construction projects who fail to follow safety protocols or hire workers who do not have the skills or training for their job could be liable for a construction accident.
Subcontractors who work on certain tasks and fail to follow safety guidelines, resulting in a construction accident, can be liable.
Property owners will usually be responsible for ensuring that the premises are safe. If there are hazardous conditions that should have been addressed by the property owner that cause a construction accident, the property owner may be liable.
Suppliers providing heavy equipment must ensure everything is in good working order and not defective. If there are issues with a machine because a supplier was negligent or did not keep up on maintenance, and that causes an accident, the supplier can be liable.
Equipment manufacturers must make sure that the equipment they make is safe to use. If their equipment is faulty and malfunctions, causing a construction accident, the equipment manufacturer may be liable.
Third parties involved in the execution of a construction project, like an engineer or other consultant, who were negligent with their role that causes a construction accident may be liable.
Speak to a South Jersey Construction Accident Injury Lawyer Today 
Construction accidents can lead to severe physical bodily harm and can also be deadly. If you were hurt in a construction accident, please contact our South Jersey personal injury lawyer at Monaco Law PC. You are welcome to call (609) 277-3166 for our New Jersey office and (215) 546-3166 for our office in Pennsylvania.
We are a New Jersey and Pennsylvania personal injury law firm serving Atlantic County, Burlington County, Cape May County, Camden County, Cumberland County, Gloucester County, Mercer County, Middlesex County, Ocean County, Salem County, and all of South Jersey.