Can You Recover Damages If You Cause a Car Accident in New Jersey?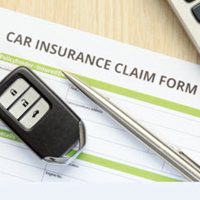 Car accidents happen every single day in the United States and in the state of New Jersey. In 2019 alone, there were 276,861 total car accidents in New Jersey. These accidents cause a tremendous amount of destruction, both to the vehicles and to the individuals involved. In 2022, there were 694 total fatalities from accidents in the Garden State.
If you were in a car accident you may be wondering if you are eligible to file a claim for financial compensation for your damages. This is a good question. Each state has its own fault laws that determine the guidelines for who can file a claim. In New Jersey, a modified comparative negligence system is followed. So if you were in a car accident in New Jersey and you had some part in causing it, the answer to if you can file a claim is: it depends.
After a crash, an attorney can review your accident experience and advise you on your rights and if you have a case to make for obtaining damages. For more information on if your situation rises to the level of filing a claim, you can call the South Jersey car accident attorney at Monaco Law PC.
Who Can File a Personal Injury Claim after a Crash in New Jersey? 
Sometimes, a crash is very clear, and there is distinct and obvious liability for one party. For example, if one car is stopped at a stoplight waiting for it to turn green, and the driver of another vehicle is inebriated and runs through the intersection, hitting the car at the stoplight, the drunk driver would be liable for the crash. However, in many car accidents, liability is not always so straightforward. And, all parties in a crash may have some amount of responsibility for causing it.
In New Jersey, due to the modified comparative negligence system, only individuals deemed to be 50% or less responsible for causing a crash can file a claim for compensation. What this means is that you may be able to file a claim for compensation if you had some part in causing your accident, but only if you were not primarily responsible for it.
Understanding the laws and what your options are after a crash can be complicated and confusing. The good news is that an attorney who knows the laws can assist you. When you have a claim to make, your attorney can help you get the compensation you need for all of the harm you suffered.
Speak to a South Jersey Car Accident Injury Lawyer Today 
If you would like to speak with our South Jersey personal injury lawyer at Monaco Law PC, please call (609) 277-3166 for our New Jersey office and (215) 546-3166 for our office in Pennsylvania.
We are a New Jersey and Pennsylvania personal injury law firm serving Atlantic County, Burlington County, Cape May County, Camden County, Cumberland County, Gloucester County, Mercer County, Middlesex County, Ocean County, Salem County, and all of South Jersey.
Source:
state.nj.us/transportation/refdata/accident/pdf/TotalCrashRecordsbyCounty.pdf