3 Factors that Can Affect The Length of Time It Takes to Get to a Personal Injury Settlement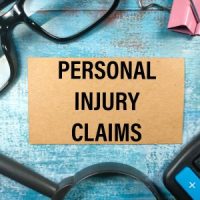 After a demand letter is sent describing the details that support how much a claimant wants for their damages, an insurance company may either accept the demand, provide a counteroffer, or deny the claim. This process of sending a demand letter, receiving a response, and entering into negotiations can take up to 30 days or longer. The duration of a personal injury claim and getting to a settlement can vary. Several factors influence how long a claim will be open.
Suppose you were injured in an unintentional injury accident like medical malpractice or a car accident in New Jersey. In that case, you may be able to secure compensation by filing a personal injury claim. One of the most common questions claimants have is how long the claims process will be. While an attorney cannot guarantee an exact amount of time, they can give a claimant an idea of a general timeframe and keep them updated on what is happening during the claims process.
Seeking the assistance of an attorney after an injury accident has many benefits, including making the personal injury claims process move along as smoothly and expediently as possible. For assistance with a claim, the South Jersey personal injury attorney at Monaco Law PC offers experienced legal guidance and can advise you on what to expect for your unique situation.
Factors that Impact the Personal Injury Claim Process 
There are several things that can happen during the personal injury claim process that can impact the length of time it will take to get to a settlement. Consider the top three factors that can affect the time it takes to obtain a settlement.
Insurance companies may drag their feet and cause unnecessary delays. This can be a frustrating thing for a claimant to have to experience. This is why an attorney will keep constant and regular contact with the insurance company to ensure stall tactics are not taking place and slowing things down.
The size of the insurance company and its internal practices for working through claims can make a difference in the length of time to get to a settlement. Smaller insurance companies, for instance, may not have the manpower of hundreds or thousands of employees to more quickly work through claims that larger companies have. As a result, it can potentially take more time with a smaller insurance company than a larger one.
How extensive the damages were. More complex claims with considerable damages will take much longer to review and manage than smaller ones.
Speak to a South Jersey Personal Injury Lawyer Today 
Navigating the personal injury claim process can be frustrating, especially when you are hurt and not feeling your best. But, an attorney can help you through each step and support you so you do not have to do it alone. If you would like to speak with our South Jersey personal injury lawyer at Monaco Law PC, please call (609) 277-3166 for our New Jersey office and (215) 546-3166 for our office in Pennsylvania.
We are a New Jersey and Pennsylvania personal injury law firm serving Atlantic County, Burlington County, Cape May County, Camden County, Cumberland County, Gloucester County, Mercer County, Middlesex County, Ocean County, Salem County, and all of South Jersey.