Product Defects And Appliances: What You Should Know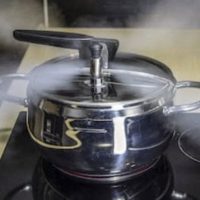 Any type of consumer product can have defects that make it dangerous for use. Sometimes consumer product injuries are inherently dangerous, meaning that any use of them, including their intended use, can cause serious or even deadly injuries. In other circumstances, a consumer product might not be inherently defective, but instead, there might be a problem with the way the product was marketed. In other words, the consumer product might not have been marketed in a way that fails to warn the consumer about risks associated with certain types of uses of the product, including some uses for which the product was not intended but those that should have been foreseeable to the company that made or sold the product. One type of product that can be extremely dangerous when it is defective is the consumer appliance.
What should you know about appliances, defects, and consumer injuries? Our Pennsylvania and New Jersey defective product lawyers have more information for you.
Common Types of Appliance Defects and Injuries 
What are some of the most common problems that people experience when it comes to household appliances like washers, dryers, stoves, refrigerators, dishwashers, countertop appliances, and other electronic items? According to Consumer Reports, the following are the types of appliances that tend to have the most complaints or reports from consumers:
Refrigerators;
Freezers;
Ranges;
Dishwashers;
Over-the-counter microwaves;
Washers; and
Dryers.
Countertop and small appliances can also cause injuries to consumers, such as:
Coffee makers;
Tea kettles and water heaters;
Toasters;
Air conditioners;
Space heaters;
Meat grinders;
Coffee grinders;
Deep fryers;
Air fryers;
Food processors;
Blenders; and
Rice cookers.
Appliances are often used in the kitchen or laundry room, but they can also be used in living rooms, dining rooms, offices, bedrooms, and other areas of a house where they can cause serious injuries.
Frequent Accidents and Injuries Involving Household Appliance 
Appliance accidents and injuries caused by defects can range widely but may include, for example:
Burn injuries;
Electric shocks;
Tip-over accidents;
Cuts and lacerations;
Crush injuries; and
Traumatic amputations.
When an appliance causes an injury because of a defect, it may be possible to file a product liability lawsuit. Product defect claims can be filed against the designer, manufacturer, retailer, or marketer of the product, depending upon the nature of the defect. While many appliance defect injuries result from design or manufacturing defects, it is important to know that many appliance injuries affecting kids result from marketing defects, or the failure to warn about known risks connected with having the product in your home.
Contact a Pennsylvania and New Jersey Product Liability Lawyer 
Were you injured by a defective appliance or another product? Or was your child injured by a defective consumer appliance or another consumer product after the holidays? It is critical to get in touch with an experienced Pennsylvania and New Jersey defective product attorney who can help you to file a claim for financial compensation. Joseph Monaco is a New Jersey and Pennsylvania personal injury lawyer serving Atlantic County, Burlington County, Cape May County, Camden County, Cumberland County, Gloucester County, Mercer County, Middlesex County, Ocean County, Salem County and all of South Jersey.
Source:
consumerreports.org/appliances/most-common-appliance-problems-and-repairs-a5550122416/