Filing An Auto Accident Claim For Drugged Driving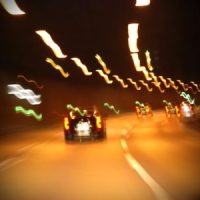 Negligent motorists can engage in a wide variety of dangerous behaviors behind the wheel that can result in devastating car crashes. Pennsylvania and New Jersey residents often hear information about drunk driving and the risks of driving after consuming alcohol, but it is critical to know that drugged driving can also result in a high rate of serious and deadly collisions. Indeed, according to a recent article from U.S. News & World Report, states in which recreational marijuana has been legalized have seen significantly higher rates of nonfatal and deadly crashes on the roads. Given that recreational marijuana is legal in New Jersey and could become legal in Pennsylvania in the future, it is particularly important for drivers to know their rights when it comes to seeking compensation for injuries in a collision caused by a drugged driver.
When an auto accident happens because a driver is under the influence of drugs, what do you need to know in order to seek compensation? Consider the following information from our New Jersey and Pennsylvania auto accident lawyer.
Drugged Driving Accidents and Deaths in States with Legalized Marijuana 
As we noted above, a recent study reported in U.S. News & World Report reveals that states in which recreational marijuana has been legalized have also had higher rates of auto accident injuries and deaths. The study was conducted by the Insurance Institute for Highway Safety (IIHS), and it suggests that states with marijuana legalization have a car crash injury rate that is 6 percent higher than the rate in states where recreational marijuana has not been legalized, and a fatal traffic collision rate that is 4 percent higher than the rate in states where recreational marijuana has not been legalized.
According to Charles Farmer, the IIHS vice president for research and statistical services, "marijuana, like alcohol and just about every other drug, changes how you feel and how you behave," and "it's becoming more and more clear that the legalization of marijuana doesn't come without a cost." Recreational marijuana is legal in New Jersey, and the possession of small amounts of marijuana has been decriminalized in Pennsylvania. According to an article in the Pennsylvania Capital-Star, the Pennsylvania General Assembly has been looking into recreational cannabis legalization in the state given that adjacent states including New Jersey, New York, and Maryland have legalized recreational use for adults.
How to Prove Drugged Driving 
If you were injured by a drugged driver in Pennsylvania or New Jersey, you may be eligible to file a claim for compensation. To be clear, even if recreational marijuana is legal in a state, it is not legal to drive under the influence.
How can you prove drugged driving? You may be able to obtain a police report and evidence of a chemical test conducted to determine whether the at-fault motorist was under the influence of marijuana or another drug at the time of the collision. You may also be able to seek witnesses who can provide information about the driver's drug use prior to the car accident.
Contact a Car Accident Lawyer in New Jersey and Pennsylvania 
If you were injured in a drugged driving crash, you should seek help from an auto accident lawyer from New Jersey and Pennsylvania who can help. Joseph Monaco is a New Jersey and Pennsylvania personal injury lawyer serving Atlantic County, Burlington County, Cape May County, Camden County, Cumberland County, Gloucester County, Mercer County, Middlesex County, Ocean County, Salem County and all of South Jersey.
Sources:
usnews.com/news/health-news/articles/2022-07-19/where-pot-became-legal-car-crash-deaths-rose-study
nj.gov/cannabis/adult-personal/
penncapital-star.com/agriculture-pa-farms/the-pressure-is-on-pa-as-neighboring-states-legalize-recreational-cannabis/