Who Is Liable For A Traumatic Brain Injury?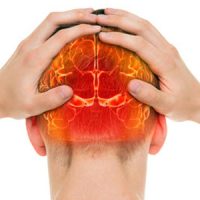 Traumatic brain injuries (TBI) in New Jersey and Pennsylvania can have many different causes, and the cause of the head trauma usually informs questions of liability. In other words, the cause of the brain injury and the circumstances surrounding it will usually play a key role in determining who may be liable. If you sustained a TBI and you believe another party could be at fault, it is important to discuss your case with an attorney who can help you to determine who may be liable for your injuries. Our New Jersey and Pennsylvania brain injury lawyer can provide you with more information about some of the most common causes of TBIs and who is often at fault in these circumstances.
Common Causes of TBIs in Pennsylvania and New Jersey 
While TBIs can have a wide range of causes, the Mayo Clinic and MedlinePlus cite the following as some of the most common causes of head trauma:
Motor vehicle collisions;
Slips and falls;
Falls from heights;
Contact sports; and
Recreational sporting activities.
Causation and Traumatic Brain Injury Cases
 As we mentioned above, the cause of the traumatic brain injury will usually help to clarify who is liable for damages. In a motor vehicle collision that results in a TBI, the party who caused the motor vehicle collision will usually be responsible for compensating a brain injury victim for losses. Multiple parties may be at fault for a traffic crash, including a negligent driver, a negligent property owner who failed to remedy a hazardous road condition that caused the crash, or a designer or manufacturer of a defective motor vehicle part.
In slip and fall cases, or accidents that result in falls from heights, a property owner will often be responsible for compensating the traumatic brain injury victim for losses. Property owners in New Jersey and Pennsylvania have a duty to ensure that their premises are reasonably safe. Failure to do so can result in liability.
In sports accidents that result in concussions or moderate to severe TBIs, liability can be a bit more complicated. Under some circumstances, a coach or a team doctor could be liable for failing to adhere to a concussion protocol. In some cases, the venue where the recreational activity or sports practice or game happened could be at fault. In yet other circumstances still, the designer or manufacturer of a defective helmet could be liable. It will be important to have a lawyer assess your case to determine potential liability based on the particular facts surrounding your brain injury.
Contact Our New Jersey and Pennsylvania Traumatic Brain Injury Attorney
 If you sustained a TBI in a car accident, as a result of a slip and fall, or in any other type of accident, you should get in touch with the experienced New Jersey and Pennsylvania traumatic brain injury attorney at Monaco Law PC. Joseph Monaco is a New Jersey and Pennsylvania personal injury lawyer serving Atlantic County, Burlington County, Cape May County, Camden County, Cumberland County, Gloucester County, Mercer County, Middlesex County, Ocean County, Salem County and all of South Jersey.
Sources:
medlineplus.gov/traumaticbraininjury.html
mayoclinic.org/diseases-conditions/traumatic-brain-injury/symptoms-causes/syc-20378557