Crossbow Personal Injury Cases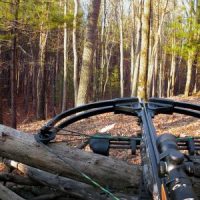 Personal injuries can result from the use of many types of defective products, including products that do not contain proper warnings about hazards associated with use. One type of consumer product that can be especially dangerous is the crossbow. If you or someone you love sustained injuries while using a crossbow, you could be eligible to file a personal injury or a wrongful death lawsuit. At Monaco Law PC, we recently handled a crossbow case that underscores the hazards posed by these products and the ability for plaintiffs to obtain compensation by filing lawsuits.
What is a Crossbow?
According to HikingandFishing.com, crossbows are commonly used for sport, and they have become popular for various kinds of hunting, including deer and elk hunting. A crossbow is a "long-range weapon that utilizes an elastic launching mechanism consisting of a bow-like component called a prod." Then, it is "positioned horizontally on the primary frame called a tiller, which is hand-held, similarly to a long firearm's stock," according to HikingandFishing.com.
There are different types of crossbows that a consumer can purchase, including a recurve crossbow, a compound crossbow, or a pistol crossbow.
Crossbow Product Liability Lawsuits 
A recent crossbow case our firm handled highlights the dangers of these products and the ability for an injured person to obtain compensation. As an article in the Pennsylvania Record explains, Monaco Law PC represented a couple who filed a claim against Ravin Crossbows, Ravin Crossbows LLC, Velocity Outdoor Inc., A-1 Archery inc., and A1 Archery Supply based on theories of strict liability, negligence, breach of warranty, and loss of consortium. The claim arose after Charles Miles was injured while using a crossbow in his backyard.
On August 18, 2017, Charles Miles shot 10 crossbows in his backyard. Then, "an arrow would not lock when moved into place, and as he attempted to lock it again, the arrow released and severed his right index finger." In December 2017, Ravin sent a safety defect notice that informed crossbow owners "clip-on nocks on the arrows provided with the crossbow were defective and needed replaced."
Crossbow Recalls 
The Consumer Product Safety Commission (CPSC) published a recall notice in 2021 that reported defects and injury hazards associated with Ravin crossbows. Since Miles's injury, other injured crossbow users have reported related incidents and other lawsuits have also been filed against Ravin.
Whether you were injured as a result of a known crossbow defect or as a result of a safety issue that has not yet resulted in a recall, you could be eligible to file a lawsuit. A recall notice is not necessary to file a product liability lawsuit. Even if a product has not yet been subject to a recall, it may be possible for an injured person to obtain compensation from the designer, manufacturer, or retailer of the defective product.
Contact an Experienced Product Liability Lawyer Serving Clients in New Jersey and Pennsylvania 
Were you injured by a crossbow, or was a loved one killed by a crossbow? The experienced Pennsylvania and New Jersey product liability lawyer at Monaco Law PC can help you to seek compensation. Joseph Monaco is a New Jersey and Pennsylvania personal injury lawyer serving Atlantic County, Burlington County, Cape May County, Camden County, Cumberland County, Gloucester County, Mercer County, Middlesex County, Ocean County, Salem County and all of South Jersey.
Sources:
hikingandfishing.com/crossbow-hunting/
cpsc.gov/Recalls/2021/Ravin-Crossbows-Reannounces-Recall-of-White-Arrow-Nocks-Due-to-Injury-Hazard-and-Additional-Incidents-Nearly-Two-Dozen-Serious-Injuries-Reported
pennrecord.com/stories/512477270-lititz-man-files-suit-against-ravin-crossbows-others-over-severed-finger