What Should You Know About Drowsy Driving Accidents?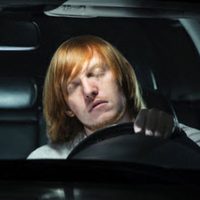 Drowsy driving is a bigger problem than you might think, and it routinely results in severe and fatal car accidents in Pennsylvania and New Jersey. As the National Highway Traffic Safety Administration (NHTSA) underscores, it is difficult to properly identify all crashes caused by drowsy driving, so the numbers may actually be much higher than those reported. If you or somebody you love sustained injuries in a collision caused by a drowsy driver, what should you know? Our New Jersey and Pennsylvania car accident lawyer can provide you with more information.
Drowsy Driving is Extremely Common
 Drowsy driving, or fatigued driving, happens much more often than you might expect. It is difficult to know just how frequently motorists drive when they are too tired to focus on the road, but the National Sleep Foundation suggests that about 60 percent of adult drivers admit to driving when they are too tired to do so. The National Sleep Foundation also cites data from a recent survey conducted by the U.S. Centers for Disease Control and Prevention (CDC), which suggests one out of every 25 drivers has actually fallen asleep at the wheel at least once in the last month alone.
Fatigued Driving Can Be As Dangerous As Drunk Driving 
You should not underestimate the dangers of drowsy driving, and the risks that it can pose to other motorists on the road. According to the National Highway Traffic Safety Administration (NHTSA), drowsy driving results in at least 50,000 crashes and more than 90,000 injuries annually, and potentially more. Some researchers suggest that drowsy driving accounts for more than 20 percent of all fatal collisions, and that it can be as hazardous as drunk driving.
You May Have Multiple Options for Proving Drowsy Driving
It can be more difficult to prove that a driver was drowsy (than to prove that a driver was drunk), but you can often rely on witness statements and even police reports to prove that a motorist was too fatigued to drive safely when the accident happened. Sometimes a drowsy driver's work schedule can also help to prove that they were working long hours or an irregular shift that could have made a fatigued driving accident more likely. Your lawyer can discuss additional options with you for proving that a driver was drowsy and therefore responsible for an accident.
Drowsy Driving is Preventable 
Drowsy driving is entirely avoidable. The National Sleep Foundation emphasizes that failing to get at least seven hours of sleep before driving can result in a drowsy driving crash, as can driving with the knowledge that you have a sleep disorder or that you are taking a medicine that could make a crash more likely.
Contact an Experienced Car Accident Lawyer Representing Clients in New Jersey and Pennsylvania 
In order to obtain financial compensation after a drowsy driving crash, it is important to seek advice from the experienced New Jersey and Pennsylvania car accident lawyer at Monaco Law PC. We are committed to representing injury victims in collision claims and can help you to seek the compensation you need. Joseph Monaco is a New Jersey and Pennsylvania personal injury lawyer serving Atlantic County, Burlington County, Cape May County, Camden County, Cumberland County, Gloucester County, Mercer County, Middlesex County, Ocean County, Salem County and all of South Jersey.
Sources:
sleepfoundation.org/drowsy-driving
nhtsa.gov/risky-driving/drowsy-driving