Motorcycle Helmets And Injury Claims: 3 Key Things To Consider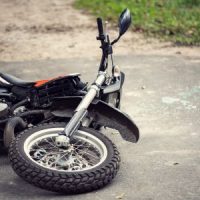 Motorcycle accidents have many different causes, including driving errors made by drivers of cars or trucks that collide with motorcycles, motorcyclist negligence, hazardous road conditions, and vehicle defects. In many of these collisions, motorcyclists suffer life-altering and deadly traumatic brain injuries (TBIs). When a motorcyclist sustains a head injury in a crash, who is liable? In addition, is liability affected by whether or not the motorcyclist was wearing a helmet at the time of the collision? The answers to those questions will depend in part on the particular facts surrounding the crash, as well as the state in which the accident occurred. The following are three key things to know about motorcycle helmets and injury claims in Pennsylvania and New Jersey.
Motorcycle Helmets Help to Prevent Serious and Deadly Head Injuries 
Motorcycle helmets significantly reduce the likelihood of an injury in a motorcycle collision. According to the U.S. Centers for Disease Control and Prevention (CDC), about 750 lives could be saved each year with the use of motorcycle helmets. Indeed, helmets reduce a rider's risk of head injury by approxicmately 69 percent, and motorcycles are approximately 37 percent effective at preventing a motorcyclist's death in a collision.
Liability for a Head Injury in a Motorcycle Crash Will Depend Upon Who Caused the Crash 
Liability will depend at least in part upon who caused the motorcycle accident, regardless of helmet use. There are many different causes of collisions, and any of the following are examples of parties who could be at least partially liable:
Driver of a car or truck;
Owner of the property where the motorcycle accident happened;
Designer or manufacturer of a defective motorcycle part; or
Mechanic who negligently serviced the motorcycle or another vehicle involved in the crash.
State Law Can Affect Your Claim 
If you do not wear a helmet and you suffer a head injury in an accident, can you still seek compensation? It will be extremely important to know which state's law will apply to your motorcycle accident claim. In most circumstances, the applicable state law is the law of the state in which the motorcycle accident occurred. Why does state law matter?
States have different laws concerning motorcycle helmet requirements. In a state that requires helmets where a motorcyclist sustained a debilitating head injury in a crash—even if that motorcyclist did not cause the collision—that motorcyclist's damages award could be significantly reduced or even barred due to the motorcyclist's own negligence. In a state that does not require adult motorcyclists to wear helmets, the issue of comparative negligence may be less important.
In New Jersey, motorcyclists of all ages are required to wear helmets. Differently, in Pennsylvania, if you are over the age of 21 and have either had two years of experience lawfully riding a motorcycle or you have completed an approved motorcycle safety course, you are not required by law to wear a helmet. Both New Jersey and Pennsylvania use a modified comparative fault rule, which means a plaintiff can recover damages as long as the plaintiff is less than 51 percent at fault, but the plaintiff's damages award will be reduced by the plaintiff's percentage of fault.
Contact a Motorcycle Accident Lawyer Serving Clients in New Jersey and Pennsylvania
 Whether you have questions or concerns about who to sue in a motorcycle accident, or you need help determining if your decision to avoid wearing a helmet could affect your ability to obtain damages in a lawsuit, the experienced Pennsylvania and New Jersey motorcycle accident lawyer at Monaco Law PC can help. Joseph Monaco is a New Jersey and Pennsylvania personal injury lawyer serving Atlantic County, Burlington County, Cape May County, Camden County, Cumberland County, Gloucester County, Mercer County, Middlesex County, Ocean County, Salem County and all of South Jersey.
Sources:
nj.gov/oag/hts/motorcycle/index.html#:~:text=New%20Jersey%20Helmet%20Law%20%2D%20P.L.&text=No%20person%20shall%20operate%20or,be%20 reflectorized%20on%20both%20 sides
dmv.pa.gov/Pages/FAQ%20Pages/PA-Motorcycle-Helmet-FAQ.aspx#:~:text=Pennsylvania%20Law%20requires%20that%20any,PennDOT%20or%20the%20Motorcycle%20Safety
cdc.gov/transportationsafety/mc/index.html