Common Causes Of Traumatic Brain Injuries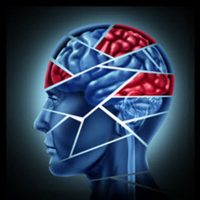 Nobody goes to work, gets in the car, or agrees to participate in a recreational activity anticipating that they will suffer a debilitating brain injury. Yet traumatic brain injuries (TBIs) happen more often than you may think, and they can have many different causes. In most circumstances where a person suffers a brain injury, another party's negligence or intentional harm causes the head trauma. If another party caused your TBI, it may be possible to file a claim. Our firm can help you with a brain injury claim, but in the meantime, we want to provide you with more information about some of the most common causes of traumatic brain injuries. The following information comes from the Mayo Clinic, the Shepherd Center, and the Centers for Disease Control and Prevention.
Auto Accidents in Pennsylvania and New Jersey 
Auto accidents are one of the leading causes of TBIs. The Mayo Clinic reports that collisions that involve cars, trucks, motorcycles, bicycles, and pedestrians are all frequent causes of brain injuries.
Birth Injuries 
When medical mistakes are made during childbirth and delivery, infants can suffer various types of head trauma. Some of these forms of head trauma can involve hematomas, as well as skull fractures. Brain injuries can also result from the baby failing to get enough oxygen during the childbirth process, known as perinatal asphyxia.
Recreational Activities 
Recreational activities of all types, especially contact sports, can result in traumatic brain injuries. Common recreational activities that can result in TBIs include football, hockey, baseball, softball, soccer, kickball, and ziplining.
Falls 
Falls are one of the leading causes of traumatic brain injuries throughout the country, and the CDC reports that falls result in about half of all hospitalizations linked to TBIs. Both slips and falls, as well as falls from heights, can result in traumatic brain injuries.
Dog Bites 
When dogs bite, especially attacks involving young children, those bites can result in severe head trauma. In particular, in infants and toddlers, dog bites can result in penetrating brain injuries that are often life-threatening to young children.
Assaults and Negligent Security 
Assaults and other intentional acts of violence can result in TBIs. When assaults result in part from negligent security at a hotel, motel, retail store, club, or other business establishment, the owner of the premises might actually be liable civilly for a brain injury that a person sustains in an assault.
Contact Our Pennsylvania and New Jersey Traumatic Brain Injury Attorney 
Traumatic brain injuries can have a wide range of causes, and in many situations, another party is liable. While traumatic brain injuries can vary widely in severity, even a mild TBI can have significant consequences for a person and can be reason to move forward with a claim. Our experienced Pennsylvania and New Jersey traumatic brain injury lawyer can evaluate your case for you today in order to provide you with more information about your options. Joseph Monaco is a New Jersey and Pennsylvania personal injury lawyer serving Atlantic County, Burlington County, Cape May County, Camden County, Cumberland County, Gloucester County, Mercer County, Middlesex County, Ocean County, Salem County and all of South Jersey.
Sources:
mayoclinic.org/diseases-conditions/traumatic-brain-injury/symptoms-causes/syc-20378557#:~:text=Traumatic%20brain%20injury%20usually%20results,affect%20your%20brain%20cells%20temporarily
shepherd.org/patient-programs/brain-injury/about/causes
cdc.gov/traumaticbraininjury/get_the_facts.html#:~:text=People%20most%20commonly%20get%20TBIs,of%20the%20TBI%2Drelated%20hospitalizations&text=Firearm%2Drelated%20suicide%20is%20the,deaths%20in%20the%20United%20States