How Can You Tell if You Have a Brain Injury?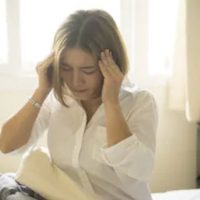 Head injuries are not always acknowledged right away. This is because sometimes symptoms do not expose themselves immediately. It takes some time before one notices something is not right.
Concussions are an excellent example of this exact phenomenon. When a concussion happens, a person who has suffered head trauma may only realize that there is something wrong one day to several days after they got hurt. For this reason, in any situation where your head takes on impact, seeing a doctor as soon as possible should be the protocol. You may have specific diagnostic tests done to identify brain injuries from head trauma, like X-rays, MRIs, or CT scans.
Almost any type of accident can result in head trauma. Car accidents, slip and fall events, motorcycle accidents, playing sports, and violence are some of the most common situations where head trauma injuries occur.
If you suffered a head injury as a result of another party's negligent actions, then you may be able to take legal action and file a claim for financial compensation. For more information on your rights and options, please contact the South Jersey traumatic brain injury attorney at Monaco Law PC.
Signs That You Could Have Suffered a Brain Injury 
Even though you should not delay seeing a doctor if you had an accident where your head was impacted, knowing what to look out for can be beneficial.
Some of the most common symptoms and signs that you have suffered a brain injury include
Painful and sharp headaches
Balance problems and dizziness
Upset stomach, nausea, and vomiting
Problems with your vision
Inability to rest and problems sleeping
Difficulties with concentration and memory
Unclear communication and speech that is slurred
Overwhelming confusion and feelings of disorientation
Light and sound sensitivity
According to Johns Hopkins Medicine, it is possible to fully recover from a brain injury with the proper care. A complete recovery, though, is typically most possible for individuals who have suffered minor damage. Other more severe brain injuries may require lifelong care, with complete recovery being unachievable.
Brain injuries can disrupt life, decrease quality of life, and lead to permanent impairment. While you are focusing on your recovery plan, you may be unable to return to work. The burden of costly medical bills and a lost capacity to earn a living can be overwhelming and understandably so. If someone's careless actions caused your accident and resulting brain injury, it can be advantageous to have your case evaluated by reaching out to an attorney.
Speak to a South Jersey Personal Injury Attorney Today 
The South Jersey personal injury lawyer at Monaco Law PC welcomes you to schedule a free initial consultation to go over your case. Please call (609) 277-3166 for our New Jersey office and (215) 546-3166 for our office in Pennsylvania.
We are a New Jersey and Pennsylvania traumatic brain injury law firm serving Atlantic County, Burlington County, Cape May County, Camden County, Cumberland County, Gloucester County, Mercer County, Middlesex County, Ocean County, Salem County, and all of South Jersey.
Source:
hopkinsmedicine.org/health/treatment-tests-and-therapies/rehabilitation-after-traumatic-brain-injury