Comparing Dog Bite Laws in Pennsylvania and New Jersey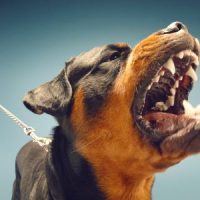 Being attacked by a dog can be an incredibly terrifying and shocking experience. A dog's powerful jaws and sharp teeth can inflict severe physical bodily harm. Not only can they tear through skin and muscles, but an attack can also cause broken bones. Additionally, the bacteria that flourishes in a dog's mouth can get into an open bite wound which if not quickly treated, could lead to a serious infection.
Dog bite incidents are usually not minor events. If you are bitten by a dog you should not delay in calling 9-1-1 for assistance. You may need emergency transportation to a hospital for treatment. Calling animal control may also be helpful to ensure that your incident is thoroughly investigated. Additionally, it can be advantageous to connect with a local dog bite lawyer who knows the laws and can advise you of your options for securing compensation for your damages.
After a dog bite incident in either Pennsylvania or New Jersey, you are welcome to reach out and connect with a South Jersey dog bite attorney at Monaco Law PC. Our attorney can help you get the financial compensation you need for your medical expenses, pain, and suffering, as well as all other damages you sustained.
What are the Laws Regarding Dog Attacks in Pennsylvania and New Jersey
 Every day in the United States, there are almost 1,000 dog bite incidents where victims require emergency treatment for their injuries. Dog bite injuries do not only inflict incredible pain but they can be disfiguring leading to lifelong scarring. Additionally, dog bite injuries can be fatal.
It is important to understand your rights and ability to obtain compensation for your losses if you were attacked by a dog. Every state has its own laws on how they handle dog bite attacks. Below are details of the rules that New Jersey and Pennsylvania abide by.
Pennsylvania
 The owner of a dog in Pennsylvania is usually responsible for medical expenses associated with their dog biting another person. But, a victim of a dog bite attack can suffer more losses than just medical expenses such as pain and suffering and disfigurement.  If the dog bite is considered serious that the owner is strictly responsible for the harm caused.  In less serious cases, it is may be necessary to prove that the dog's owner or whoever was supposed to be in control of the dog at the time of the attack was negligent.
New Jersey 
The owner of a dog in New Jersey is strictly liable for a victim's damages when their dog attacks. It is unnecessary in New Jersey to prove negligence. As long as a victim can prove that a specific dog attacked them and that is what led to their injuries and losses, the dog owner is responsible for paying compensation. There are caveats to the dog bite laws in New Jersey that are best addressed by legal counsel.
Speak to a Pennsylvania and South Jersey Dog Bite Attorney Today 
To learn more about obtaining compensation after a dog bite in either New Jersey or Pennsylvania, please contact our South Jersey personal injury lawyer at Monaco Law PC. You are welcome to call (609) 277-3166 for our New Jersey office and (215) 546-3166 for our office in Pennsylvania.
We are a New Jersey and Pennsylvania personal injury firm serving Atlantic County, Burlington County, Cape May County, Camden County, Cumberland County, Gloucester County, Mercer County, Middlesex County, Ocean County, Salem County, and all of South Jersey.
Source:
dogsbite.org/dog-bite-statistics.php