5 Internal Injuries That Can Result After Car Accidents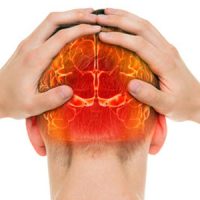 Car accidents can have devastating consequences, particularly when they result in the most severe injuries and death. Aside from death, the most perilous type of injury that a person can suffer is one to their internal organs. Unless there are visible signs that can show internal injuries have been suffered, it can be a difficult thing to do to identify physical bodily harm that is inside the body. However, it is critically important to have such injuries found and diagnosed because failure to do so can be fatal.
Car accidents happen every single day throughout the United States. Car accidents in the U.S. are so common they happen to the tune of over six million annually. The Pennsylvania Department of Transportation reported that in 2022 alone, there were 318 reportable crashes in Pennsylvania every day. This comes out to as many as 13 car accidents per hour that year. Daily, these accidents caused 184 people to sustain some type of physical injury, which is about eight injuries every hour.
As you can see, the frequency of car accidents in Pennsylvania is high, and the risk of being injured if you are in a crash is also quite possible. A car accident can be traumatic, and you may be so overwhelmed and shaken you can't think straight. If you were badly injured, as could be the case if you suffered an internal injury, it may be impossible to function after a crash.
It is important to remember that after a crash, you have the right to see an attorney and have your accident experience evaluated. If you have a claim to make for financial compensation, your attorney will give you the legal advice and representation you need to move forward. After a car accident, please call a Pennsylvania car accident injury attorney at Monaco Law PC.
Internal Injuries From Car Accidents 
If you suffered an internal injury but have not been formally diagnosed with one, at some point, you will feel specific symptoms that will indicate there is something really wrong inside of your body. The following internal injuries are the most common, and these are the associated symptoms.
Traumatic Brain Injuries. Brain damage can cause you to experience headaches, issues with memory and concentration, sleep disruptions, mood swings, and nausea.
Abdominal Organ Damage. Organs like the kidneys, liver, or heart can cause significant pain and infections.
Broken Bones. If you are unable to put pressure on a certain part of your body without pain, if you have limited mobility and stiffness, you may have broken bones.
Punctured Lungs. If your lung is punctured, the air inside will leak out and fill your chest cavity. With time, the pressure that will build up will be so intense your lungs will collapse, and you will be unable to breathe.
Internal Bleeding. Just like a cut on the skin can rupture blood vessels and then cause bleeding, so can damage inside the body. Internal bleeding can cause dizziness, weakness, increased lethargy, and an overall feeling of being sick and rundown.
Speak to a Pennsylvania Personal Injury Attorney Today
 The Pennsylvania personal injury lawyer at Monaco Law PC welcomes you to schedule a free initial consultation to go over your case. Please call (609) 277-3166 for our New Jersey office and (215) 546-3166 for our office in Pennsylvania.
We are a New Jersey and Pennsylvania personal injury law firm serving Atlantic County, Burlington County, Cape May County, Camden County, Cumberland County, Gloucester County, Mercer County, Middlesex County, Ocean County, Salem County, and all of South Jersey.
Source:
penndot.pa.gov/TravelInPA/Safety/Documents/2022_CFB_linked.pdf